Xbox is a gaming console that was invented by Microsoft Corporation, in 2001. From its early days in 1972, Microsoft is ever prominent as a software giant and a household name in consumer electronics.
In 2001, they came up with an innovation widely known as the console. They introduced Xbox into the gaming world.
During this tasking period, Xbox was going to compete with Nintendo, Sony, and Sega. From the time of its first launch to date, the Xbox brand can be arguably called one of the best in gaming, worldwide.
Although there have been times where drawbacks were inexcusable, the competition was ongoing. Microsoft introduced its first home console, known as the original Xbox, to the gaming market on the 15th of November 2001.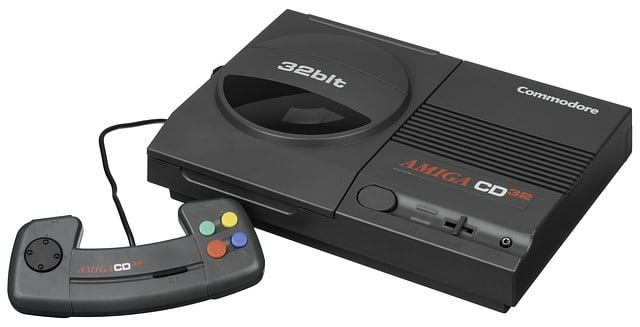 The console debuted in black and green colors, characterized by a big size. Before its launch, it had undergone a series of designs, setups, and features that would make it stand out from other gaming consoles. The competition in the sixth-generation console market was tight.
At the time, the console market was crushing on PlayStation 2, Dreamcast, and Nintendo GameCube. It was a rough timing for Microsoft, but Xbox still sold over 550,000 units during the first week. The release price was $299, while most people doubted it would turn out an expensive mistake if they bought it.
Before it was later redesigned for launching, the Xbox prototype was developed as a side project, with the use of Dell laptop parts. The original Xbox was built to use PC's x86 architecture. This was not common in the build-up of a console at the time.
The first console was named after the graphics technology developed for PC gaming. It was called DirectX Box and shortened to Xbox later. Xbox was the first console ever designed to have an Ethernet port, and with a broadband connection.
With the help of these features, Microsoft launched Xbox Live. It allowed players to have a unique online gaming experience, but the players must have a subscription.
One game that made Xbox prominent after it was launched was a shooting game, Halo. Halo is a sci-fi shooter game developed by Bungie. Its gameplay was balanced, and its sequel followed smoothly in 2004. Other exclusive games were also enjoyable, but Halo alone was an excellent reason to own an Xbox.
Other games you that boosted the franchise sale were Ninja garden, Forza Motorsports, Dead or Alive 3, Fable, and Burnout 3: Takedown.
The Invention of Xbox
Since the original Xbox launched in black and green colors in 2001, nearly two decades, there's been a series of changes with the brand new powerful and committed to adding values to gamers around the world.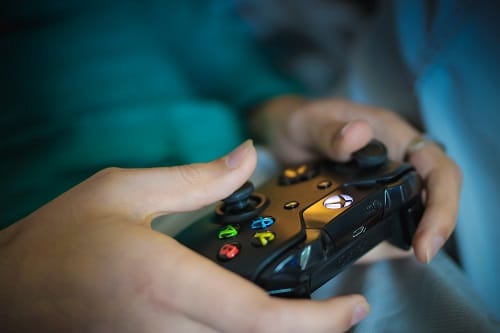 The Xbox that was once in tight competition with other gaming consoles is getting ready for its latest console release (Xbox Series X)  in the fourth quarter of the year, and lots of fans are prepared for its launch.
Who Invented Xbox
Xbox was invented by an American software giant company, Microsoft Corporation. It was the company's first entry into the world of electronic gaming and was launched into the market in 2001. Following the massive success of Sony's PlayStation console, Microsoft began planning a great competing console.
Microsoft decided to diversify when it sensed that the console market was affecting the PC market. In a way, they came up with plans to design their first ever console in 1999. The aim was to have a diversified product line and cashing out while having their console in the flourishing gaming industry.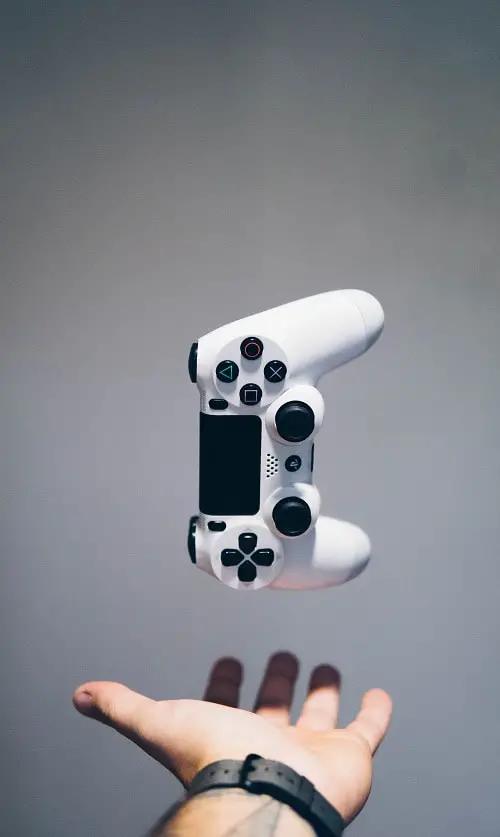 The design passed through screenings from the developer teams, and the name was changed from DirectX- box. After it launched, the price was adjusted. Microsoft's first console game sold over 24 million units as of 2006, but in 2005, the company reported a loss of $4billoin in the enterprise.
How the game was played
When Xbox was released, it had superior features compared with its competitors, but was limited in some software licensing and was a bit behind the likes of Sony and Nintendo in this category. In 2002, Xbox Live was introduced, it was the console online gaming network.
With Xbox Live, players could compete against one another with the help of the internet. It was a buzz among gamers, and it had more than two million subscribers. This is also one of Xbox's success in the gaming industry.
Later, the security flaws were exploited by users so they could play pirated copies of games on the console. This continued over a while before it could be fixed.
Xbox's Commercial Release
When Xbox launched, Xbox Live followed in 2002; it was a different service compared to Dreamcast and PlayStation. With the help of Microsoft servers, it was easy to run the service such that players could team up for multiplayer games like the Halo series.
The first Xbox console to be released sold over 24 million units in the space of 5 years. In 2005, Xbox 360 was released. Before it was released, there were deliberations on what suitable name it would bear. Different names, including  Xenon, Xbox 2, and NextBox, were suggested before Xbox 360 emerged.
The production of Xbox 360 commenced a few months before it was released; for this reason, Microsoft was unable to cope with Europe and North America's demands. When Xbox 360 was released, Microsoft found it hard to make sales in countries like Japan, having failed to make an impression on gamers overseas, mostly because Sony and Nintendo were in high demand.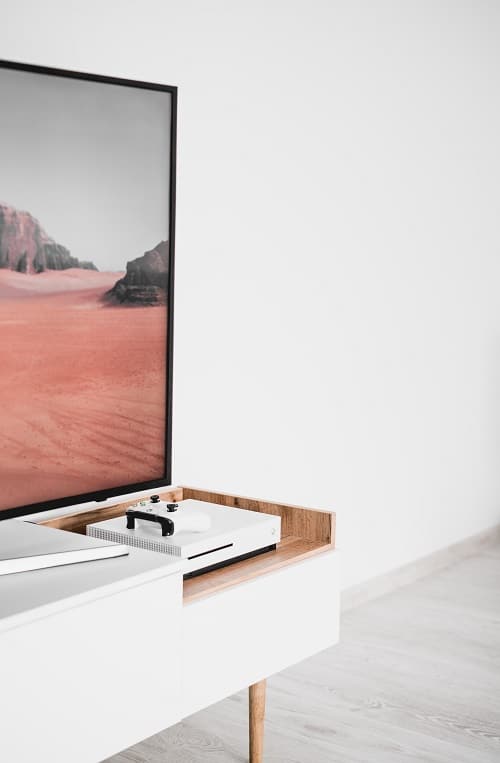 Then came the Kinect, an Xbox 360 accessory that took the gaming world with surprise. Kinect is the first home console device for controller-free movement. In enabled players to communicate with the game using motion sensors and a microphone, without a traditional controller.
To date, Kinect holds a Guinness world record for the "fastest-selling consumer electronics device" with over eight million units sold in the first sixty days. Other recorded sales would be added later in the article.
Xbox Today
Before the launch of the original Xbox in 2001, almost everyone who heard of the innovation didn't agree that Microsoft had what it took to compete in the gaming industry since they were only seen as a brand popular for PC software development.
Sony, Sega, and Nintendo GameCube were the top competitors known at the time, and it was tough for an American console company to come into the competition. Today, Xbox has rolled out four generations of consoles that have made huge sales and have been in competition with the earliest consoles across the world.
The drawbacks and stiff competition at first could not hinder the progress of the Xbox brand but has helped the franchise become a significant competitor for almost two decades and be one of a household name in the gaming industry. Xbox enterprise has also boosted Microsoft's business over the years.
Since Xbox came into existence, it has sold over 150 million units of consoles worldwide. Taking you down memory lane, we'll take a chronological look at every Microsoft console, including the notable games and competitors at the time of release.
Console
Year of release
Price
Competing consoles at the time of release
Popular games in the Xbox console
First-generation: Xbox
2001
$299
Sega Dreamcast, Nintendo GameCube, PlayStation 2
Call of Duty 2, Gears of War, Burnout 3: Takedown, Fable, Forza Motorsport, Conker Live and Reloaded, Halo: Combat Evolved, Dead or Alive
Second generation: Xbox 360

Xbox 360 S

Xbox 360 E

2005

2010

2013

$399

$299

$199

Sony PlayStation 3, Nintendo Wii
Blue Dragon, Call of Duty 2, Gears of War, BioShock, Dead or Alive 4, Call of Duty: Modern Warfare
Third generation: Xbox One

Xbox One S

Xbox One X

2013

2016

2017

$499

$299

$499

Sony PlayStation 4, Nintendo Switch, Nintendo Wii U, Sony PlayStation 4 Pro
Battlefield, Destiny, Forza Horizon, Dishonored 2, Fallout 4, Doom, Dark Souls II
Xbox Series X
2020 (unreleased)
Unannounced
–
–