Opera is an art performance that was invented by Italian royals in the 16th century.
To understand opera's origin and value, we have to be reminded of some history of how it first started and what it meant. To start with, opera can be labeled as "work" and is a type of art that includes dramatic work being purposed for a kind of music, generally categorized as traditional.
Opera is a musical genre that has been in existence for over four centuries. From it's beginning, it is a type of slow music that offers a reflection of one's life as a human while being performed. It should not be mistaken for the usual musicals where there's a mix of dialogue and song by the character.
Opera music is entirely sung In a traditional way on a court stage or theatre where there are lots of individuals performing live to an audience. The performances from actors, orchestras, and collective singers are usually emotional and powerful. It is a kind of music that's direct in all forms.
The Invention and Origins of Opera
As mentioned earlier, Opera is a genre of music founded towards the 1600s. The history of this ancient type of musical performance started in Florence, Italy, when the 16th century was nearing the end. Daphne was the first known 'opera,' produced and published by Jacopo Peri in 1597.
Also read:
Here's a List of 30 Inventions in the 1800s [Inventors Included]
Then, there was a composer named Claudio Monteverdi, who lived from 1567-1643; he was the first person that was popular for making opera a renowned form of art. When opera first started as an art, it was performed for elite members of the society, all sitting in a gathering.
According to some history books, it was a thrilling performance that brought pleasure to those who were present. Today, it is widely accepted that Claudio Monteverdi is the father of opera. Most times, opera can be seen as a dull performance but is an art that explores humans' inner feelings.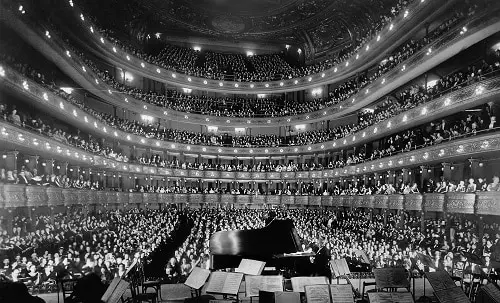 In modern opera houses, you'll find a Monteverdi opera. His first opera was named L'Orfeo, and it was based on the legend of Orpheus and Euridice.
After the demise of Monteverdi came the Baroque period. During this era, opera was well known throughout Europe, with huge expenses going into its production. It became a famous concert in every major city. The operatic pieces during this era were tremendous.
Georg Frideric Handel was one of the greatest composers of the Italian Baroque opera at the time. He is a German citizen who lived mostly in England. In this era, male vocalists were castrated to retain their young treble voices and soprano voices. They were very useful at the time.
Not all the boys survived the incident, but the survivors became top performers of the profession. Baroque opera lasted through the 17th and 18th centuries.
Moving on, from the Baroque era, the Classical period came in as a result of enlightenment. Things began to have clarity. More musical plots were introduced into opera performances; elaborate musical forms became less. Some historians have it in their record as a period of fewer gods and more humans.
Excessive vocal displays received a bit of criticism in the Classical period. Wolfgang Mozart was one of the best composers of classical opera. He was skilled in musical and drama composition, that he created great masterpieces. Examples of his works are Le Nozze di Figaro and Don Giovanni.
After the classical opera, romantic opera was introduced. Every form of opera was inspired by the exposure and the influence of the composers. Every performance was getting bigger, and they lasted louder. Grand opera became the trend as everything was getting bigger.
Beautiful singing and vocal brilliance were highly appreciated at the time. Composers added hooks of ebullient comedy to the song—top composers associated the songs to tragedy, comedy, and a bit of drama to the performances.
One famous opera was a gypsy woman who was in love with a soldier, but their love life was disastrous. One famous opera composer at the time was Gioachino Rossini(1792-1868)
As the 19th century was coming to an end, dramatically styled opera took over with tunes. Some of the famous composers at the time were Richard Wagner from Germany and Giuseppe Verdi of Italy. In Italy, Verdi composed a popular opera depicting the story of a courtesan who was about dying.
Verdi's talent as a composer was highly utilized during his era. In the following century, Giacomo Puccini became famous for his composing skills. He was famous for operas like Madame Butterfly and Tosca.
How was opera originally performed?
Performing an opera can be described as a play in which the scripts are sung instead of talking. In opera houses, the usual setting is made up of singers singing as the story is being acted on stage, an orchestra that plays different instruments, and are staged below the singers in their pit.
Also, the conductor instructs different performers to come in as the play is going on. There's usually a lot of work involved, for an opera performance to take place. It is a contribution of different individuals coming together to achieve the whole production.
Sometimes, planning an opera may take months. The first man in line is the owner of the story, followed by the librettist. A librettist is an individual who makes something out of the story, like adding poetic verses that can be composed for musical settings. The librettist comes up with a libretto (script).
The composer role comes next. A composer is responsible for converting the libretto into music. The composer is the main man; he composes the story, gives it a rhythm, sets the tone, and includes important notes until the libretto becomes a music piece. He also works with editors to score the music.
The architect and acoustician are responsible for designing the opera house to suit the kind of performance on stage. There is usually more than one architect and acoustician. They work together to make the stage a suitable one for the performers.
Part of their job is to set a backstage space to give the impression of a scene, create a space to accommodate the orchestra or carve out an orchestra pit on stage, usually below the stage, and sitting arrangements for the audience to be entertained.
The producer or director's role is to instruct scene painters, lights department, designers, and costumers on what is to be made available. The conductor, musical staff, and producer have to work hand in hand before the big performance.
Their continuous job is to master the music piece provided by the composer. The orchestra, dancers, and extras must have mastered their arts and instruments before the performance. Sometimes, preparations last for months.
The composer communicates with editors and researchers responsible for scoring the music piece before updating the producers and other crew members on what has to change in the performance.
All these processes are sorted out painstakingly to deliver a smooth performance to the audience. For singers, women pitches are soprano, alto, and mezzo-soprano. Men singers sing in tenor or bass, otherwise known as a baritone. During the performance, singers sing in duets and trios.
Dancers are known to act on the chorus, depicting the narration of the words in actions on a stage.
Opera Today
To date, opera still represent the expression of artistry in music and drama. It entertains the audience and gives them a platform to self reflect at the same time. Opera remains a unique art of storytelling that enables the audience to see the world through a different perspective and reflect on it.
Opera festivals are still being held across major cities in the world to celebrate performance. Today opera houses broadcast live performances to movie theaters and cinemas.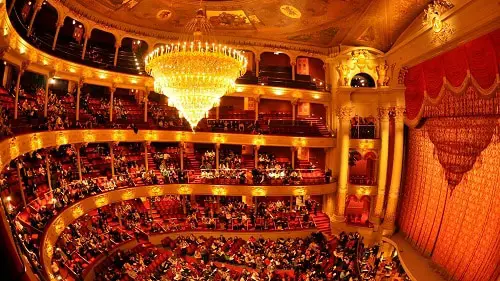 People of this modern age still cherish opera. The availability of the internet has changed things a lot, helping lovers of opera to have a stream of the performances from the comfort of their homes and offices.