Kids are amazing in their reasoning, and most times, when they are playful, they are good at it. For first graders, they are often inquisitive, and they need toys and stuff to learn, but they can always pay attention to details when putting them through something. Let's take a look at our favorite 10 easy kid inventions for first graders.
You don't need much to get them to learn; with the little things they're familiar with, you'll be surprised how they can create easy inventions as youngsters. Here is a list of activities to help you get your kids inventing things with necessary objects and illustrations.
Our favorite easy kind inventions for first graders
1. A Phone Made Out of Paper Cups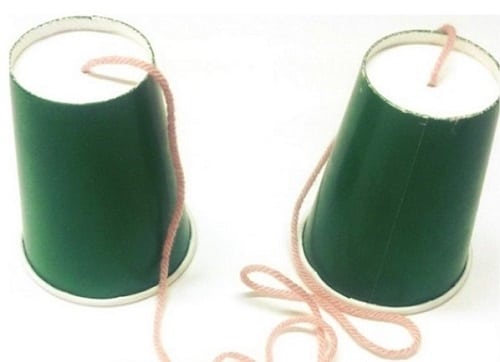 This idea is one of the best ways to get them familiar with the science of sounds as they have fun at it. To make a cup phone is simple if the materials are ready, this sounds experiment can be carried out with the following: two paper cups, two paper clips, a sharpened pencil, and a string ( preferably yarn) of about 15 feet long or more.
You can help them or instruct them to turn both paper cups upside down and make a hole for the string to pass through. Pass the string through both holes and attach paper clips in both cups, and tie the string to both of them. At both ends of the cups, tie the string to be kept taut.
While one kid is speaking into a cup, the other can hear by placing the cup to their ear. You'll notice how thrilled they are.
2. Reaction Time Experiment
Reaction time can be explained as the time it takes the brain to process an action when a signal is received through the eyes and sensory neurons. One easy way to carry out this experiment is with the use of a ruler, but you'll need two kids to try it out.
One kid should hold the ruler vertically above the second kid's hands; the second kid will position hands in the form of a claw, or how best they can catch a falling object. The kid holding the ruler will then release the ruler as the other kid attempts to stop the ruler from falling.
You can measure how many inches the hand is on while attempting to hold the ruler.
3. Melting Rates on Colors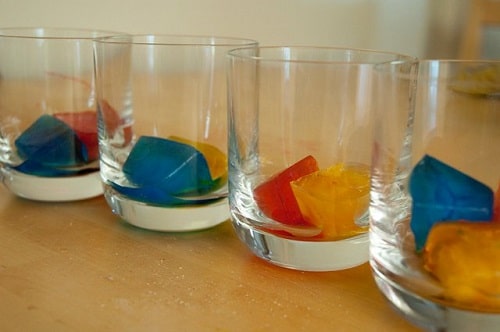 This experiment is to test the melting rate of different colors through ice cubes. You need up to six colored square papers of pieces of clothing that can contain an ice cube and six ice cubes. Make all the ice cubes in the same size and shape.
To carry out the test, place each ice cube on the six clothing or colored paper and bring them under the sun, they all have to be exposed to the same amount of sunlight. Look closely as the ice cubes melt on the colored surfaces and watch the one that melts faster than the other. You can ask them a few questions on the eventual result to get them prepared.
Make conclusions on what you observe and explain the action on each color.
4. Germ Experiment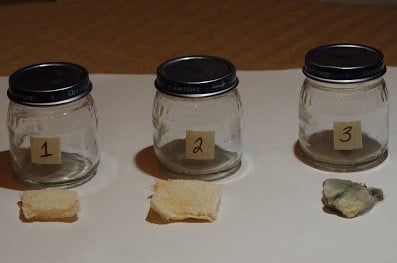 This test is useful for almost all grades as it teaches them to keep their hands clean at all times. You'll need a slice of bread for this experiment, preferably white bread. You also need jars up to three, magnifying lens, and water.
Cut the slice of bread into three parts and take the first part. Wet your finger with small water and place it on one corner on the slice. Take the second slice and sprinkle small water on it and leave it to dry. Take the third slice rub dirt or floor droplets on it. Cover each slice in a separate jar and label them.
Keep the jars from direct sunlight for a few days and go back to bring them out. The result on each slice will help the kids discern the interaction of germs.
5. Making Rain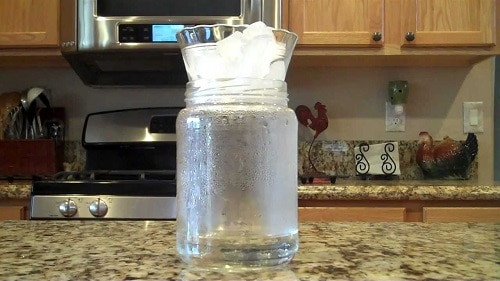 Most kids want to know the reason for every reaction. You can engage your first graders to make rain and keep them interested throughout the process. You need a plate, a mason jar, hot water, and some ice cubes. Do not allow them near the hot water as kids.
Pour the hot water into the mason jar to about one-third of the way up. Position the plate to sit on the opened jar of hot water and place the ice cubes on the plate. Call them to observe as the jar begins to exhibit rain. To learn more about this, check more info.
6. Growing Gummy Bear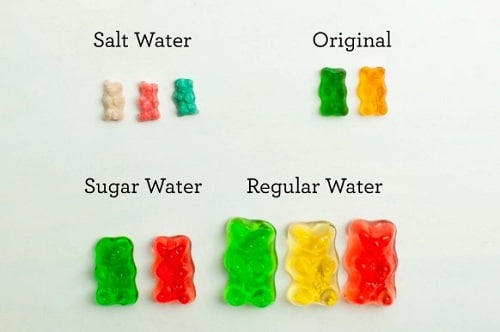 This one is an educational activity that is simple and fun as it involves play, provided you have gummy bears. Soak some gummy bears inside the water and let them watch how the bears grow so big. It is thrilling and can be tried at a lesser cost. You can measure the dimensions of the gummy bears after soaking them for some time.
The gummy bears are not to be eaten as they may be contaminated with bacteria in the course of experimenting. Their taste isn't great, too, after being soaked.
7. Building a Box Castle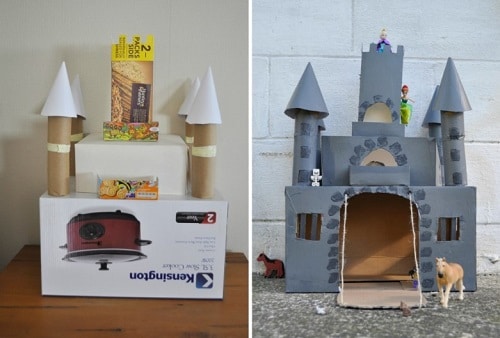 This is a construction task that requires supervision and some adult stuff, but it is always fun when the kids are carried along during most of the building. They're going to be building a castle with boxes. You need some boxes, toilet rolls, paper, glue gun, acrylic paints of your choice, and scissors.
The paints would look like the typical colors of a building. You also will make use of paintbrushes, tape, and pop sticks for bars. The quantity of materials should be enough to finish up. Check further for additional instructions.
8. Washing Machine Construction
Someone may be willing to help mom with the huge tasks of kids chores, but keep them busy with this to remind them of their future laundry, not with seriousness, though.
This is a bigger assignment than the box castle, so that the materials would be much. More importantly, you need at least two life boxes and lots of glue and tape.
This is a much larger task but has been explained in more info.
9. Constructing a Bird Feeder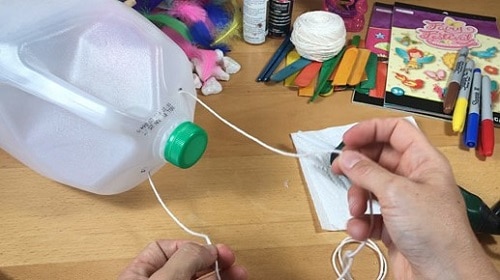 If your first graders love pets, this is one method of teaching them to be caring and responsible for others in a way. You'll need both recycled and upcycled materials for the task, including scissors or craft knife, water, paper plate, small cups, bird food, a small plastic container with a lid, and some decoration to make it fascinating.
This task will also get your kids familiar with habitats of birds. Also, the materials for construction should be safe for birds. Check more info for procedures.
10. Homemade Robot car
This construction will not be made with materials for ideal robots. The materials should be natural, and it takes up to 35 minutes to complete a homemade robot car. Kids with interest in engineering will love this particular task. It comes with easy moderation too.
You'll also be spending about $10 or thereabout to get the required materials, including the packaging foam (you'll find them at Walmart). The full explanation can be found in the link below.
Conclusion
Getting first graders interested in this DIY project is not as hard as applying the right steps as they are fast learners. You must keep kids busy with inventions like these so they'll grow up with brilliant minds. Some inventors started like this, and we can see how they've helped the modern world.
All the inventions and experiments listed in this article have been carefully selected to keep first graders busy, such that you, as the coach or parent, will find them all appealing.