Many decades ago, when the 20th century began, it looked as if the first world war was going to end everything, but after the war, the 1920s came as a blessing and ushered hope to the century. At the time, various scientists and innovators emerged to help their community, as well as teams who wanted to make gains from inventions. Inventions in the 1920s changed everything, and the decade is often called "Roaring twenties" because most of the inventions at the time have contributed to what we know as the modern world today.
List of Some Inventions in the 1920s
1. Invention: Convertibles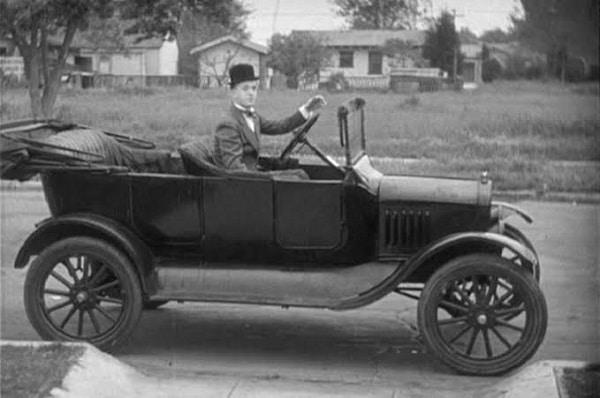 Date of Invention: 1922
Inventor: Ben P. Ellerbeck
When automobiles were first invented, they came in the form of horse-drawn buggies with no roof, doors, and windshields. They were efficient but didn't have all the comfort we enjoy today. Then, if it rained or snow, the driver and passenger will get wet, and if it sunned, everyone was hot.
It took some time for Ellerbeck to design his imagination of the first convertible ever made. At the time of the invention, there were few automobiles with closed roofs, and the roof was designed with clothing and steel. When a closed roof automobile surfaced, most owners have become attached to the open roof type, and to some, a closed top looked weird.
In 1922, Ellerbeck came up with the idea that it was going to be useful, even to date. He made and rode the first convertible automobile. The designs weren't fully accepted, but a few years later, the likes of Chrysler, Lincoln, and Cadillac produced different convertible models for the Americans. Later, the convertible made it into movie scenes, and after that, it became a thing for everyone who wanted freedom, fame, and glamour.
2. Invention: Modern Traffic Lights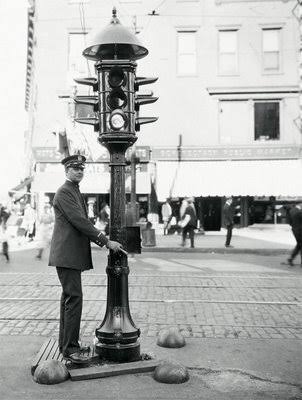 Date of Invention:1923
Inventor: William Potts
In the 1920s, traffic wasn't as much as it is now, but there was a need to control the flow. Automobiles have increased on the road, and there was no way to avoid traffic during the time. William Potts, a police officer, was the first inventor to design a modern traffic light and used it.
He lived in Detroit, Michigan, and was always eager to help the traffic move on. He made the modern traffic lights out of the parts from a railroad signal and connected extra wires for the lightning and switch. Thus, the first modern traffic light was ready; it came in a four-way three-color fashion. He first installed the lights at an intersection of a corner in Detroit.
The traffic light helped ease traffic in four directions at a time. A few months later, Potts traffic lights were installed across major roads in Detroit, and the fame started from there. Also, in Ohio, Garrett, an African American who first owned the automobile in Cleveland, saw the need for traffic lights in the city invented his version, which was different from that of Potts, but patented it in 1923.
Today, Potts prototype has been developed over the years until date to help control the traffic world wide.
3. Invention: Head Rest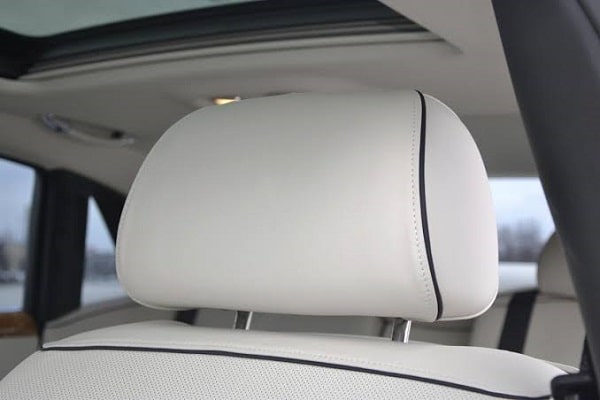 Date of Invention: 1921
Inventor: Benjamin Katz
The headrest is the extension of an automobile seat that accommodates the head and neck. It was not much of a concern when automobiles were first made. It took the intervention of Benjamin Katz in 1921 to invent the first headrest in the automobile. Before the invention of a headrest and other peripherals in the automobile, automobile accidents could easily damage the head and neck region because the head is standing freely.
Although Katz's headrest started featuring in automobiles years later, starting with the Volvo brand, later, it became a safety feature for every automobile owner. Nowadays, headrests are very useful and have other conventional usages.
Headrest help to reduce head movement and high risk of neck injury in an accident for up to 10%. A passenger can lay their head on a headrest to sleep if they feel dizzy. In severe cases, the headrest can be used to burst the side glass when pulled out.
4. Invention: Water Skiing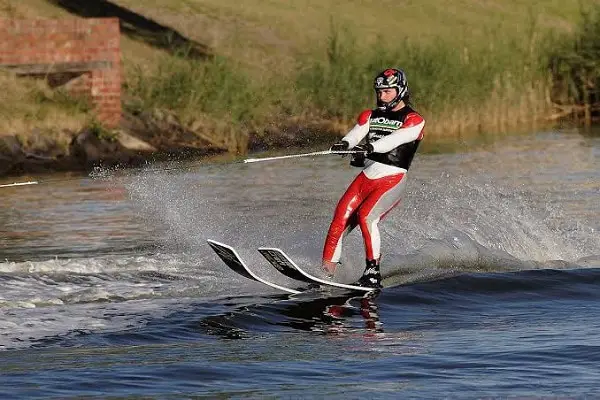 Date of Invention: 1922
Inventor: Ralph Samuelson
As a teenager, Ralph Samuelson, who hailed from Minnesota, was curious about invention a replica of snow skiing. He always believed that snow skiing could also be tried on water, but he had plans to make it come through. He first tried snow skiing on Lake Pepin, where he sank, but he never backed down. He also used barrel staves, and the result was the same.
Later, he demonstrated with two long woods with softened and curved ends, with leather straps to hold him firm on each ski and a tow rope. With the help of his brother, Ben, he skied successfully for days until he observed that if he leaned backward with the tips facing upward, the skiing went smoothly. Unknown to him, he already invented a sport.
With his observation, Ralph spent up to 15 years doing ski shows and coaching people. Later, he became the first-ever world water ski jumper.
5. Invention: Bulldozer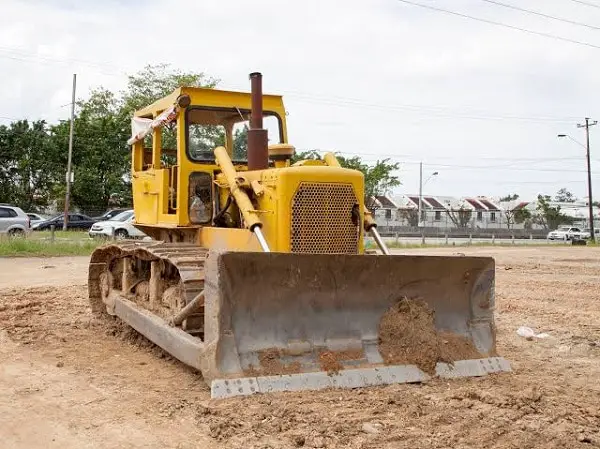 Date of Invention: 1923
Inventor: James Cunning and Earl McLeod
The heavy-duty machines we use in construction sites, mines, farmlands, quarries have been existing before the second world war began. Before 1920, a few tractor designs have emerged and were used on extensive farms. James Cunning and Earl McLeod from Kansas City invented the first bulldozer. It was made of a large pushing blade attached to a tractor with controls.
Their first design was aided by a farmland tractor; it was a heavy-duty machine that moved on-chain treads. They needed a powerful machine to help the front blades move heavy materials; thus, the only option was the tractor. Nowadays, you'll find bulldozers and tractors with rubber wheels, but the ones with chain treads still exist.
It is believed that the chain treads of a tractor help spread the weight of the machine to move on rough grounds. Before the invention of the bulldozer, the blades were pulled by horses and mules. They received a patent for the invention of the bulldozer in 1925.
6. Invention: Cheese Burger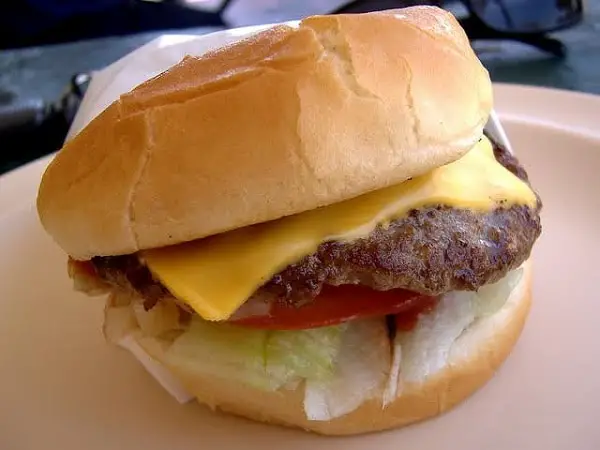 Date of Invention: 1924
Inventor: Lionel Sternberger
Before the cheeseburgers, every restaurant had a hamburger, which was a common fast food for all. The first cheeseburger was made in Pasadena at a roadside stand operated by the inventor's father. The stand was situated on 1500 West Colorado Boulevard, and it was named the rite spot.
Lionel Sternberger made the cheeseburger in his father's stand at the request of a customer. The said customer wanted cheese in his dish of hamburger; Lionel added cheese, and it tasted good, so he got interested in continuing the delicacy. After the first cheeseburger he made, he added the food on their menu so anyone can order it.
A cheeseburger can now be made with the same idea Lionel used but can be garnished with ketchup, cheddar cheese, onion, lettuce, or whatever spice you choose. The same spot is remembered today by the occupant of the land; there's a plaque unveiled to commemorate the invention of a cheeseburger.
7. Invention: Radio Altimeter
Date of Invention: 1924
Inventor: Lloyd Espenschied
An altimeter is a device that can measure the vertical distance from a given level. It can tell the altitude of the water level beneath the land surface and give the distance between and airplane and the ground or sea level. Lloyd Espenschied invented the radio altimeter in 1924. He is an electrical engineer who was curious about wireless and radio communications.
After the invention, he worked for communication companies and later became a director at Bell's. The first Radio altimeter could monitor beams of radio waves being transmitted by aircraft and the time it takes to return. It can also calculate the distance from the ground level. The radio altimeter is not the same as the barometric altimeter when it comes to showing distance above ground level.
The difference between the parameters in both instruments is needed for improved calculations. The first demonstration of the radio altimeter showed pilots distance between an aircraft and ground level. Lloyd patented over a hundred inventions before he died.
8. Invention: Penicillin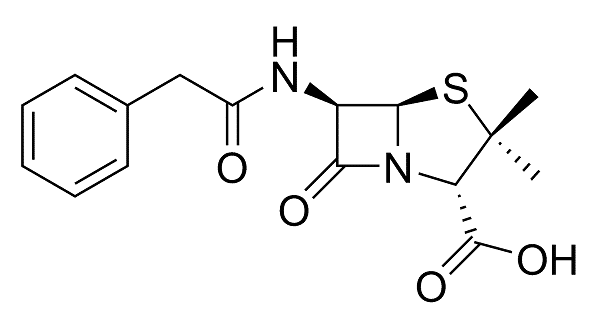 Date of Invention: 1928
Inventor: Dr. Alexander Fleming
Since the invention of penicillin, it has helped doctors and nurses in the treatment of severe illness like gonorrhea, bacterial endocarditis, syphilis, pneumococcal pneumonia, and meningitis. Before its invention, these infections were seen as life-threatening. Fleming helped save the world with his invention at the time.
His invention of penicillin started with him noticing a mold growing on a staphylococcus culture plate. His experiments were on the influenza virus in a laboratory at St. Mary Hospital, London. He's often described as being careless.
After he returned from vacation, he observed that mold had formed on the culture plate contaminated with staphylococcus. He looked closely and discovered the culture had prevented the growth of staphylococci. His invention had, fortunately, revolutionized Medicine with the first antibiotic being discovered.
The first patient to be treated and healed with penicillin had streptococcal septicemia in 1943. Since a cure had been discovered, demands became high, and supply was limited in its early days.
9. Invention: Liquid Fueled Rocket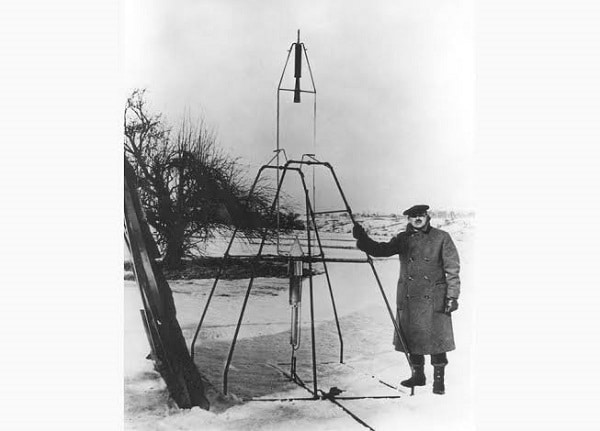 Date of Invention: 1926
Inventor: Robert Goddard
Before the invention of the liquid-fueled rocket, gunpowder rockets were already made, but Robert Goddard always believed this type of rocket is never efficient. In 1926, he did what was considered impossible by inventing the first liquid-fueled rocket. He had earlier discovered that a mix of liquid oxygen and gasoline could provide more acceleration to a rocket.
His first rocket was made of thin pipes and had the nozzle and combustion chamber on a frame of two vertical tubes. The tubes were designed to pass the liquid fuel from the tanks at the rear so the rockets can be ignited.
On the day he was to test his invention, he brought his wife and a few colleagues from Clark University to witness the invention on a snow field in Massachusetts. His rocker was about 10ft. tall. The first liquid fueled rocket flew at about 60mph for only 2.5 seconds, reaching an altitude of 41ft. At the speed of 60mph, he already proved that his rocket could fly faster than other rockets at the time.
His discovery was indeed a great one as rockets nowadays are flown on liquid fuels.
10. Invention: Band Aid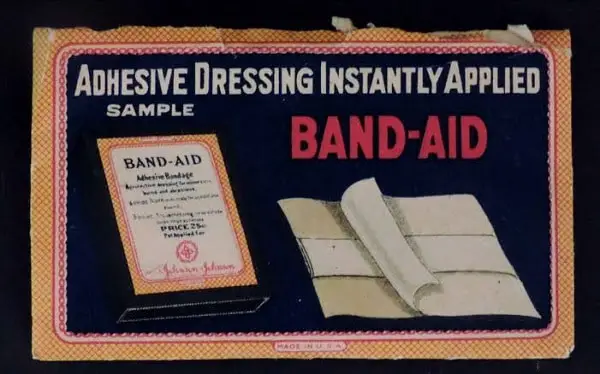 Date of Invention: 1920
Inventor: Earle Dickson
Band aid invention is a surprising one, an invention made out of care for a woman. Earle Dickson was a cotton buyer at the time of the invention. Whenever he went for work, his wife would be busy with kitchen duties. She often complained to Earle about having accidents while being busy in the kitchen.
Usually, she could leave the wound to heal slowly or try first aid by wrapping a strip of gauze round the wound. Sometimes, she covered the wound with a strip of fabric considered as a rag, but all these solutions she offered was stressing and caused more pain.
Out of the act of love and care, Earle took an adhesive tape and gauze from his employer's products and made the first band aid for his wife. He cut a section of adhesive tape and added another strip of gauze at the middle, then placed crinoline fabric on top of it. He rolled his invention so whenever his wife had a cut or wound she'll unroll the tape and cut out of it. It looked like a bandage with gauze on it, having adhesive taped on both ends so it could stick.
It was easy and stayed to protect her wound. He took his newly found trick to his employer and the production of his newly found solution began the following year.
11. Invention: Lie Detector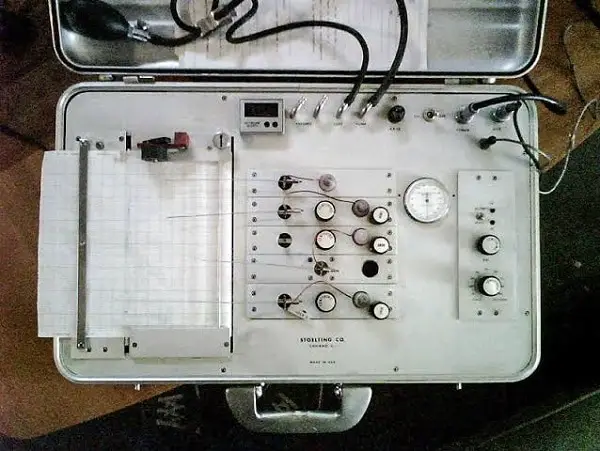 Date of Invention: 1921
Inventor: John Larson
In the early beginning of the 20th century, a lie detector test was formed by James McKenzie, but in 1921, a polygraph instrument was invented by a medical student of University of California named John Larson. The invention result was more intelligent than that of the previous machine.
The previous machine was built to record the individual's physiology response to an accusation, but it is not advanced as that of John Larson. His modern polygraph measured and recorded the respiratory rate, blood pressure, and pulse rate of the subject. The recordings were done on smoke paper.
Subsequent innovations of the lie detector were developments on John Larson prototype. Leonarde Keeler changed the paper smoke recordings to an ink pen to improve the machine's efficiency. Also, he added the measurement of the galvanic skin resistance of the subject. Decades later when technology settled in, the machine was computerized to get more efficient results.
12. Invention: Television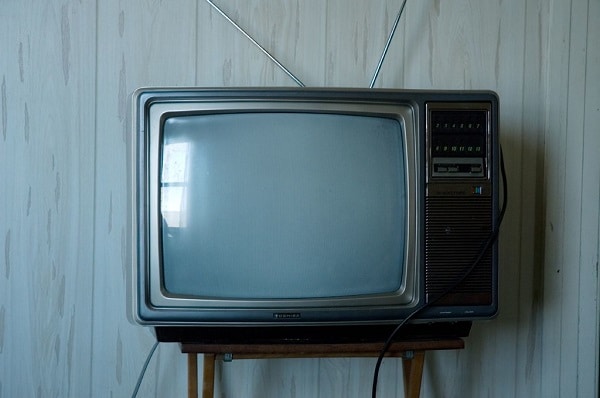 Date of Invention: 1927
Inventor: Philo Farnsworth
The invention of television has helped everyone, including the government in one way or the other. Before its invention, humans were only capable of listening to a transistor or letters were served when an information is to be passed. It took the idea of a young farmer to change the world with his humble invention.
From the inception, it has been argued that an electronic television was invented by two men, but Philo Farnsworth earns the credit for the invention of a television. He first came up with an idea of a television in 1921, when he was 14, he claimed to have seen a vision on his father's farm in Idaho.
Later, in high school, he started experimenting with various models to his tutors. When he graduated, he seek support from investors to create his first idea of the electronic television; what he called the Image of dissector and first displayed it to a media house in California. He gained patent for hid invention in 1927.
Also the contribution of Vladimir Zworykin cannot be underrated as he also succeeded in creating an electronic television set with cathode ray tubes.
13. Invention: Sunglasses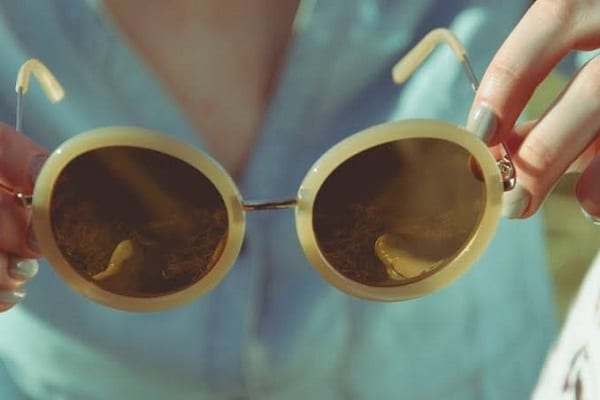 Date of Invention: 1929
Inventor: Sam Foster
The existences of eye glasses can be dated back to the 1600s when the Chinese monarchs viewed bright lights with a wooden material pierced in the middle. These models didn't Make it to the 1900s as they were seen as incompetent.
Nowadays when the summer is more interesting to Americans than ever, It took courage to stare at the sun while in the beach city or the eyes could get damaged. All the models of glasses that was built after that time were unappealing to the Americans as they believed sunglasses can also be made to look like recommended eye glasses.
In 1929, Sam Foster invented the modern sunglasses after he tested that bright light can be viewed in them without damaging the eyes, including the sun. To confirm the authenticity of his sunglasses, it started making waves in the movies when artistes and directors started using them against the bright studio lights.
In 1930, Sam Foster started making huge sales as he started producing the sunglasses in mass. Later that year, his sunglasses started making waves as a fashion trend in the USA.
14. Invention: Pressure Washer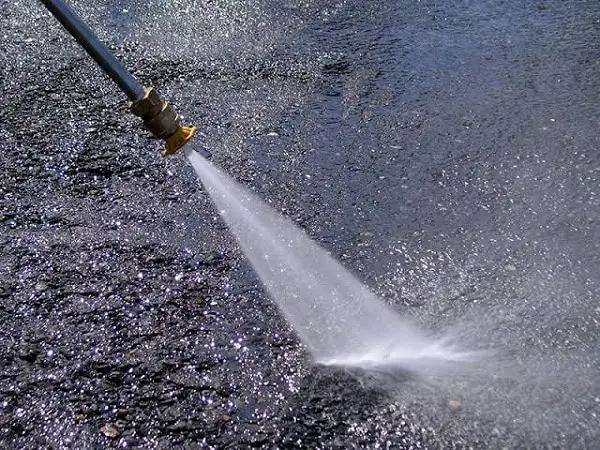 Date of Invention: 1927
Inventor: Frank Wildest II
Pressure washers are used for washing sticky and stubborn dirt from surfaces like roofs, tall buildings, external surfaces, patio, corridor and every other surfaces that can't be reached with bare hands. When you have accumulated dirt in your house and the value of your home starts decreasing, it is advisable that you make use of a pressure washer for cleaning every dirt.
To appreciate the existence of a pressure washer, it is essential to learn its history. Frank Woldert II was working in a company that produced gas-fired boilers and whiskey picks when he accidentally invented the pressure washer. He was working on a whiskey still when he observed the steam coming out of a small hose with force could wash off grease from the garage floor.
Henceforth, he began to look for a way to formalize his discovery and create a cleaning equipment. His idea was to mix the wet steam with chemicals that cleans dirt easily. He successfully came up with an invention that helped many firms and houses.
Since then his prototype has been developed through the years to improve its usage.
15. Invention: Garbage Disposal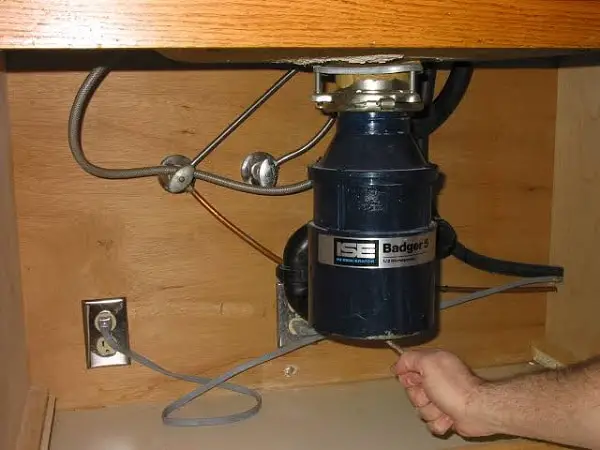 Date of Invention: 1927
Inventor: John Hammes
A garbage disposal is an instrument that allows you crush food wastes and wash them off without storing them for long in a garbage bag. In most cases, garbage bags stink and can be messy when left for a few days. It took the invention of John Hammes to help kitchen lovers crush food wastes without storing them.
John Hammes is an architect from Wisconsin who wanted to figure a way for his wife so her chores could be easier in the kitchen. He started propagating his idea as far back as 1916, but often failed in all attempts to come up with something helpful for his wife.
When he designed the first prototype, he rented a workshop to develop it, and as he continued with different designs, he came up with the best at the time in 1927. He later founded a company after receiving patent for his invention. His company is still existing till date and when first set of garbage disposals were called electric pigs.
They are efficient enough to help crush food wastes and wash them off as liquid substances in the washing sink.
16. Invention: Frozen Foods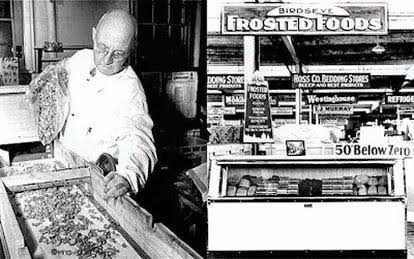 Date of Invention: 1923
Inventor: Clarence Birdseye
The invention of frozen foods is seen as one of the best things that till date. Clarence Birdseye made it possible for us to store sea and canned foods for lengthy days without getting spoilt or losing taste and nutritional value. He invented frozen foods out curiosity of avoiding food wastage and keeping fresh foods for lengthy period.
He was once a worker in the artic in Canada and mingled with the Inuit. He observed how they preserved their foods in barrels of water and they froze in quick time because of the frigid weather. When the Inuit would later need the foods, they always appeared and tasted fresh, than the ones sold in his native land.
He concluded that the process of rapid freezing help kept the foods in extremely low temperatures so they can retain their freshness. After he returned to the US, the practice of freezing foods at higher temperatures still continued and he started looking for the best way to preserve them at lower temperatures.
He started with $7 which he used in renting an electric fan, and bought ice. He packed the foods into waxed cardboard boxes and applied flash freezing at high temperatures. The method worked fine and that was the beginning of his new found fortune.
17. Invention: Electric Razor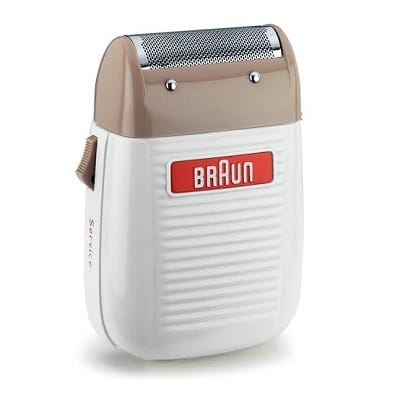 Date of Invention: 1925
Inventor: Jacob Schick
While Jacob Schick suffered an injury at an Alaska gold exploration, he experienced much pains when he tried shaving his beard, but had time to recover. With time on his side, he had plans to come up with a design featuring a shaver with a head powered by a flexible cable and an external motor.
He had his plans rejected by many manufacturers because they saw the invention as a bulky one. While he healed from the injury his plans to design the dry shaver was pending as he resumed military duty during the first world war. His desire to create an electric shaver was reignited when he saw that the weaponry at military service were useful for his invention.
After the war, he went back to design a magazine repeating razor, he started his company that produces electric razor afterwards and was always working to develop the first prototype.
18. Invention: Loudspeaker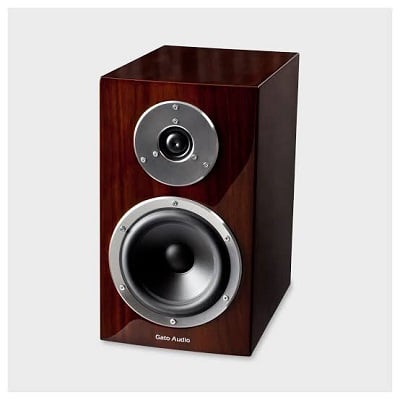 Date of Invention: 1924
Inventor: Chester Rice and Edward Kellogg
Before the invention of a coil loudspeaker, the existence of a voluminous engine has been before the 20th century by different contributors, but the moving coil principle was successfully achieved by two inventors in 1924. Chester Rice was an electrical engineer and worked with General Electric and Edward Kellogg was employed by AT&T when they both invented the loudspeaker.
In previous attempts, various contributors before the invention were unable to produce and acceptable and organized sound. The two inventors were successful in their ability to adjust the coil properties until they achieved a lower frequency that made the come's radiation impedance became uniform. This effect helped the noise became replicable and let to a fine tuned and crisp audio.
Edward and Chester's loud speaker was one with a dynamic range of frequency and its output was way better than that of the horn. The volume could be increased too. After making a few progress on the first prototype, they named it Radiola Loudspeaker and sold it for $250 in 1926.
19. Invention: Aerosol Can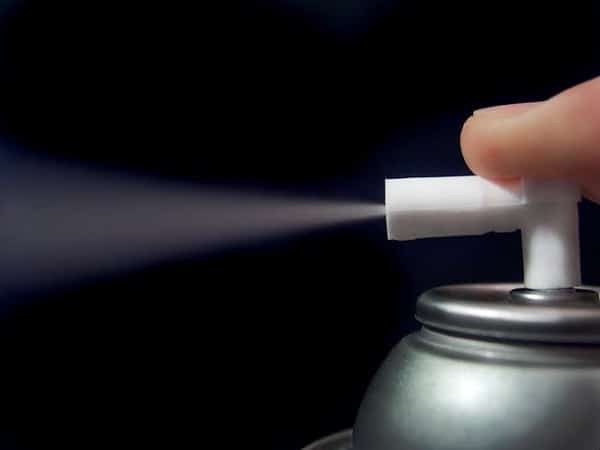 Date of Invention: 1925
Inventor: Eric Rotheim
Before this invention, spraying liquid or gas was impossible. It took the intervention of Eric, a chemical engineer from Norway to invent a possible model of spraying can. It is known as aerosol can. His experiment was first conducted with a nozzle which he named an aerosol can.
After successfully inventing the aerosol can, he sold his patent to a US company for some $17,000. Today, aerosol cans can be made from tin or aluminum. The can dispenses a kind of liquid filled in it together with some pressurized gases; could be butane or propane. By pressing the nozzle at the top, the liquid is transformed into gas and released from a tiny hole in the nozzle.
Aerosol cans can be used for different purposes and can contain different substances like paints, insecticides, spray perfumes, and the likes.
20. Invention: Insulin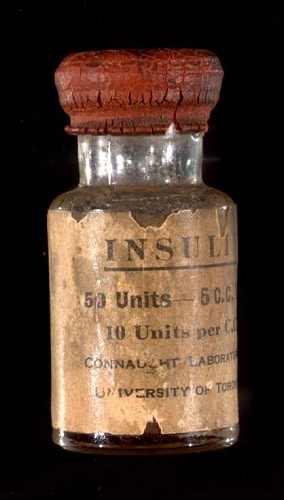 Date of Invention: 1922
Inventor: Frederick Banting
Diabetes is an illness that occurs as result of increased blood sugar level in the body. The increase in blood sugar levels is caused by inability of the body to convert them into usage. Before the invention or discovery, insulin is being secreted by the pancreas to utilize the excess sugar.
Before Frederick discovery of insulin, the substance was unknown to all medical practitioners and researchers, but they knew a secretion from the pancreas was responsible for the prevention of diabetes and the control of metabolism. In the summer of 1921, Frederick led a team of researchers to at the University of Toronto to discover the invention.
In 1922, insulin was discovered as the substance secreted from the pancreas to help utilize body sugar. This discovery is regarded as an essential breakthrough in medical history. Frederick received a Nobel Prize alongside MacLeod for this discovery.
Most Recognized Investors of 1920s
1. Clarence Birdseye (1886 – 1956)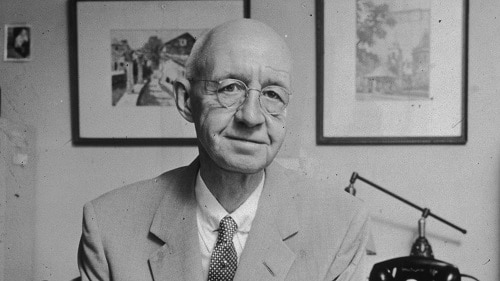 Birdseye as he was popularly known was born in Brooklyn, New York on the 9th of December, 1886 to Frank Birdseye and Jane Underwood. Out of nine children his parents gave birth to, he was the sixth. He started schooling in New Jersey and moved to Amherst College before dropping out two years later, because his parents couldn't afford to fund his studies. After leaving school, he went on to work with the US agriculture department.
He moved to Arizona and New Mexico to work as an assistant naturalist in both states. He moved to Labrador in Canada to work as a fur trapper, at other times he helped in the survey of fishes and wildlife. He worked in Labrador with the Inuit for three years where he learnt that fast freezing in extremely low temperatures could preserve foods for months.
His contact with them taught him to ice seafood in thick layers. He's a father of many inventions but he'll be forever honored for invention frozen foods.
2. Eric Rotheim (1898-1938)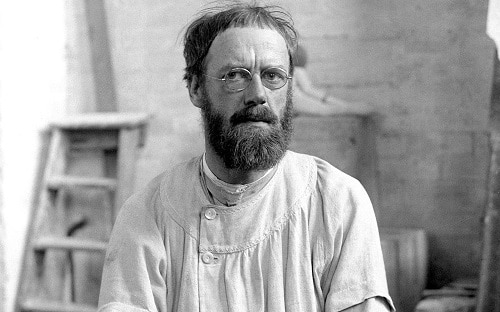 Born in Kristina, now known as Oslo on 19 September 1898, to Norwegian parents, he grew up to become a chemical engineer and inventor. He studied engineering in ETH Zurich, Switzerland. He later went to Karlsruhe Institute of Technology, after which he founded his company in Oslo. He's popular for the invention of aerosol can, coined from the word aero-solution.
His invention was granted a patent in Norway in 1926, but granted the US patent in 1931. Prior to the time, started producing aerosol cans in Norway but didn't have commercial exploitation until he moved to the US. He died at 39 years but the cancer is unknown to the public.
3. Earle Dickson (1892-1961)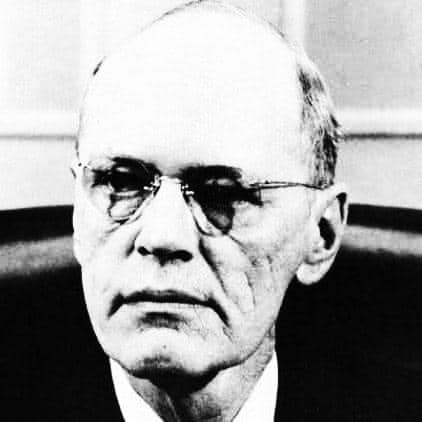 Earle Dickson is a native of America and was born on the 10th of October, 1892. He was born to Ensign Jackson, a physician and Mary Hester. Earle was born and raised in Tennessee. He studied at Yale University and graduated in 1913. He spent another year at Lowell Textile Institute in Massachusetts.
After leaving the institute, he became a cotton buyer, and years later, he invented a band aid when he was looking for a way to help his wife heal her wounds that she sustained from the kitchen. The band aid invention changed his life for the better as his company started producing it public use.
He would later be promoted to the post of Vice president of Johnson and Johnson
4. Robert Goddard (1882-1945)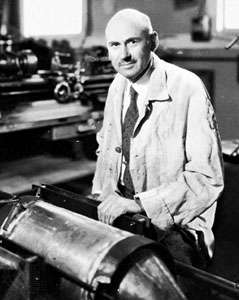 Robert Goddard is the inventor of liquid fueled rocket, he grew up to become a physicist and an inventor. He was born in Massachusetts, on the 5th of October, 1882. His father, Nahum Danford was a farmer and his mother, Fannie Louise helped his father on the farmland. At some point, he became the survivor out of all his parents' children.
When he was much younger, his parents gifted him a telescope, microscope and helped him subscribe to a journal called " The scientific American" because Goddard had a keen interest in science. As a teenager, his attention was drawn to space flight after he read a novel titled "The war of the worlds" While he grew up, he missed out on schooling most of the time because of his health conditions, but he often used the library to learn. As his health improved, he graduated from high school in 1904 and attended a polytechnic in Worcester with he really he gained a degree in physics.
He started working as an instructor of physics and went back to schooling after some years to get his Master's degree. His knowledge of physics would help him invent the liquid fueled rocket in 1926 and other inventions.
5. Ralph Samuelson (1903-1977)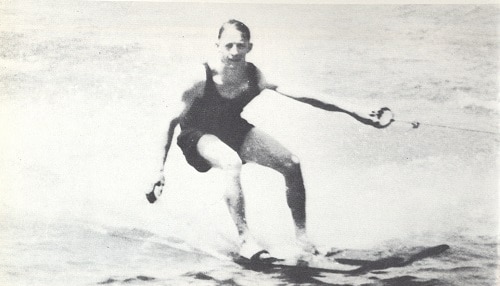 Ralph Samuelson was born on the 3rd of July, 1903, his father, Charles was operating a grocery business at the time. He is a native of Minnesota and is the inventor of water skiing, that was later incorporated as a sport years after he found it. He is also famous for inventing water skiing for as a teenager, an adventure that started out of curiosity and fun.
A few years later, he was skiing when he had an injury, he had to stay away from the sport. Before getting injured, he was pulling crowds and getting paid. Later on 1977, he died of cancer.
6. Frederick Banting (1891-1941)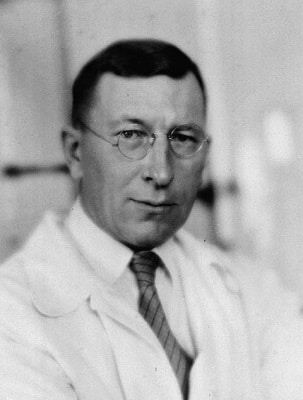 Fredrick Banting is from Ireland, but was born in Ontario, Canada. He was born on the 14th of November, 1891 to William Thompson Banting, a farmer and Margaret Grant Banting. He is the last child out of five and schooled in Canada. He attended University of Toronto switching in between courses but settled to study medicine in 1912.
During World War I, he enrolled as a medical corps as a private, but was sent back to complete his studies as there was an urgent need for medical practitioners on the battle field. He was later commissioned as an officer in the Royal Canadian Army Medical Corps in 1916, after which he went to England to gain more experience.
Years later he relocated to Ontario to establish his medical office, that was the beginning of his journey to discovering insulin.
7. Sam Foster (1883-1966)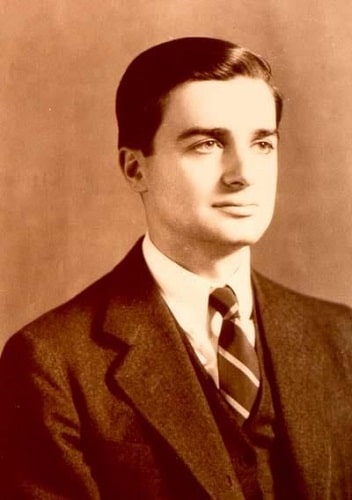 Samuel Foster is regarded as a Jew, but his parents have Russian roots. He was born on the 22nd of June, 1883 in Skala, Austria. His parents are Samuel Shmuel Foster and Fanny Talchinsky. He migrated to the US when he was 13 and got naturalized in 1915.
He started working by producing fireworks, the fireworks blew up on him at some point. He left the business to learn plastic trade and later he was in partnership with William Grant, their partnership didn't last for a year because of financial issues. He was in the business for another supplier before he invented sunglasses.
The sunglasses changed his fortune for life. Later he moved to California while his son took over his business. He died at the age of 83.
8. Philo Farnsworth (1906-1971)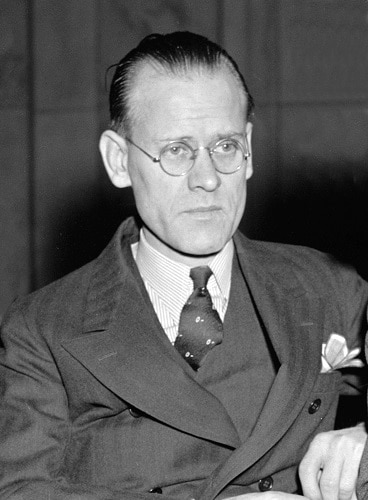 On the 19th of August 1906, Philo Farnsworth was born in a log cabin. The cabin was said to be constructed by his grandfather. As a young boy, Philo was attracted to science and was always working on their home appliances while in high school. He was the winner of a national contest in high school, an award he earned by inventing a tamper proof lock.
As a young boy, he also saw the need to revolutionize the way people viewed the television. He designed an idea of a vacuum tube, despite his clear vision for the invention, neither his colleagues nor his teacher understood what he was up to.
In 1927 when he invented the television he gained fame in the US and started his company, but sold it after agreeing to RCA's deal.
9. John Larson (1892-1965)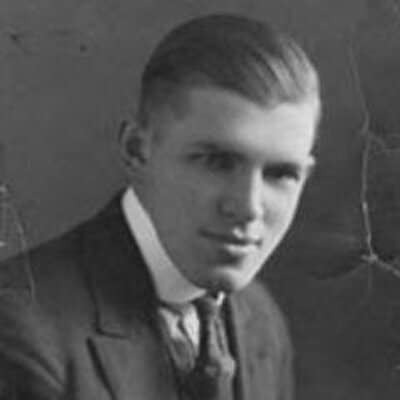 John Larson is widely known for inventing the first lie detector prototype. He was born in 1892 in Shelburne, Canada, his parents are believed to be Nordic. His parents moved to England, when he was very young, but were later divorced. His childhood and high school was not much known to the public.
He attended Boston University and graduated with a degree in Biology, but while studying, he assisted himself with side jobs like stone cutter, elevator operator, and a busboy. He further his education by gaining a Master's degree and later attended University of California for a doctorate degree in Physiology. While studying for his Ph.D, he invented the polygraph (lie detector).
10. Sir Alexander Fleming (1881-1955)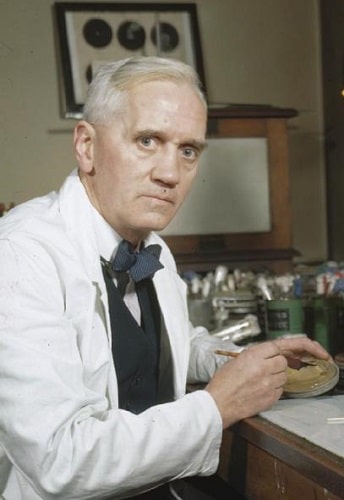 Born on the 6th of August, 1881, Fleming went to Louden Moor School and Darvel school in his hometown. He also attended Kilmarnock Academy and traveled to London to attend Polytechnic. Before he enrolled in Medical school, he worked for four years in a shipping office.
In 1906, he left medical school with a distinction and continued in the same school as a researcher under a pioneer in vaccine therapy, Sir Almroth Wright. After years of studying he started lecturing I'm 1910 until 1914. When the world war began he served as a captain in the Medical Corps.
He was often considered a careless person, but years after the World War I, he invented penicillin.
During the first World War, he was a captain in the medical corps, but returned to St. Mary after the war. He became a professor in 1928 and an Emeritus of Bacteriology 20 years later at the University of London. Five years before he became an Emeritus, he became a fellow of the Royal Society and knighted in 1944.
Final thoughts
The list of inventions in the 1920s is almost endless but the ones mentioned above are major ones in the decade. Every inventor and invention on this list have benefited life one way or the other and their impact cannot be replaced or reduced.
Going through the inventions carefully can help up appreciate the world we live in presently.