The end of World War II was more disturbing and didn't offer many positives to most countries. Still, the existence of the Industrial Revolution, and that of great minds in the making, paved the way for technology to continue further. Inventions in the 1950s speak volumes of what we know as the modern world today as the decade has many beneficial inventions.
Most of the inventions have become integrated into our everyday lives and are what we need to become productive.
Here's a List of 20 Inventions in the 1950s
1. Invention: Credit Card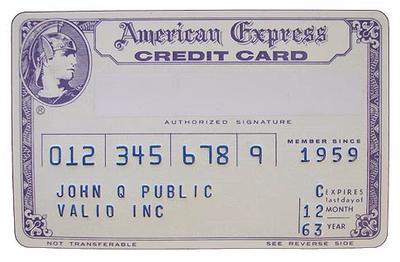 Date of Invention: 1950
Inventor: Frank McNamara
As the 1950s approached, only a few people saw the need to go cashless. The first card to be used for payment without needing physical money was invented in 1950. Frank McNamara is credited for this invention and is accompanied by his colleague Ralph Schneider. They both owned and operated Diners Club.
In 1949 when McNamara was at a business dinner, he stood up to pay and then realized that he was not with any notes; even his wallet was empty. Since then, he took the burden upon himself to figure out a means of payment that requires no physical currency, perhaps an alternative to paying with cash. He finally came up with the invention of a card which he named Diners Club because he's been in the restaurant for long.
He went back to the restaurant and paid with his card this time; the card was made of cardboard at the inception. Later, the card use gained fame, and in 1951, more than 19,000 cardholders owned a Diners Club card, which was mostly used for traveling and eating purposes. Every subsequent release of cards saw the diners club card as a prototype.
2. Invention: Super Glue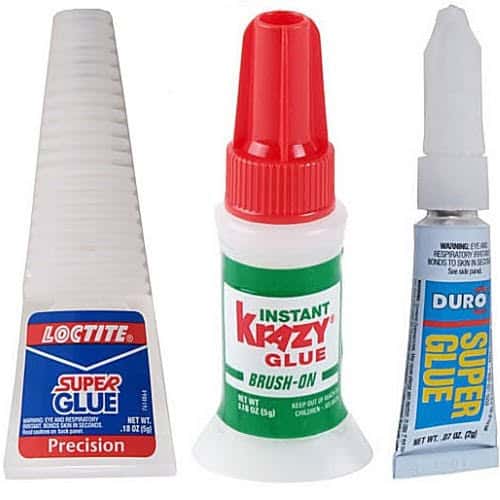 Date of Invention: 1951
Inventor: Harry Coover
Superglue has been in existence for more than 50 years and was discovered before 1950, but the invention was ignored until later. The inventor, Harry Coover, tried making plastic gun sights for guns user by soldiers during World War II, and he ended up with a cyanoacrylate formula that didn't work for the original purpose, but it was an adhesive bond.
Coover didn't see potential in what he made, so put it aside since it wasn't useful for the current situation as it was too sticky. After some years, when he started working at Eastman Kodak, he was supervising a project of developing acrylate polymer for jet canopies. Another colleague, Fred Joyner, found the cyanoacrylate formula and used it in between a pair of refracted prisms.
The prisms became solidly glued together, this time around, Coover knew the importance of what he had invented as it can join different materials together with little water to activate. Hence, Super Glue and became marketable in 1958 by his employers, and it was named "Eastman #910" at the time.
3. Invention: Video Tape Recorder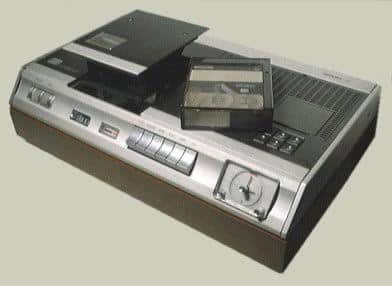 Date of Invention: 1951
Inventor: Charles Ginsburg
The history of recording television signals and broadcasts on tapes started after the second world war and has changed and improved television broadcasting since then. It all started with audio tape recorders having high-frequency signals required for television broadcasting. At the time, the machines had to operate on high-frequency response and were pushed to their limits.
Charles Ginsburg gathered a team to build another machine that will record tapes on a convenient frequency signal, thus allowing a normal frequency response. The finally came up with a prototype called the Ampex VRX-1000. Years later, the machine was sold for around $50,000.
When the VTR was invented, programs were recorded on tapes and would be edited; it became the order of the day as most live broadcasts were replaced. The first company to use the videotape recorder technology was CBS. It was unaware to Ginsburg that his invention would become a multi-million dollar business. The Ampex VRX-1000 was later renamed Mark IV.
The VTR pave the way for other advances developed in the industry.
4. Invention: Black Box Flight Recorder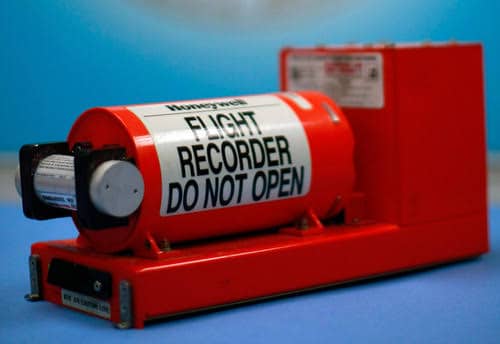 Date of Invention: 1953
Inventor: David Warren
Inventions have come and gone, but this one, in particular, has saved more lives since it was introduced. High profile plane crashes have come and gone with the actual causes unsolved. But today, David Warren, the Australian inventor, has made it possible to determine the cause of a plane crash with his invention.
After aircraft was invented and started operating, no one knew the causes of any reported plane crash or a missing plane; even an eye witness won't be able to tell what happened unless there's a surviving pilot in the crash.
When the world's first jet-powered airliner crashed, David Warren was working as a researcher at an Aeronautical Laboratory in Melbourne, Australia. He figured that if there was a device that recorded the pilot's voice and also read instruments, the information gathered could reveal the cause of the crash and may prevent subsequent ones.
He invented a device called the Flight Memory Unit. The device could record about four hours of voice and limited parameters on a steel foil but was rejected for reasons of privacy by the Australian aviation community. British officials accepted it, and Warren began the production of FDRs in fireproof containers.
He sold them to different airlines around the world. Years later, there was a crash in Queensland, and the cause was unknown, then it was made compulsory for all Australian airlines to use the device by the government. Today, improved flight memory units can record several parameters for hours.
5. Invention: Oral Contraceptive Pill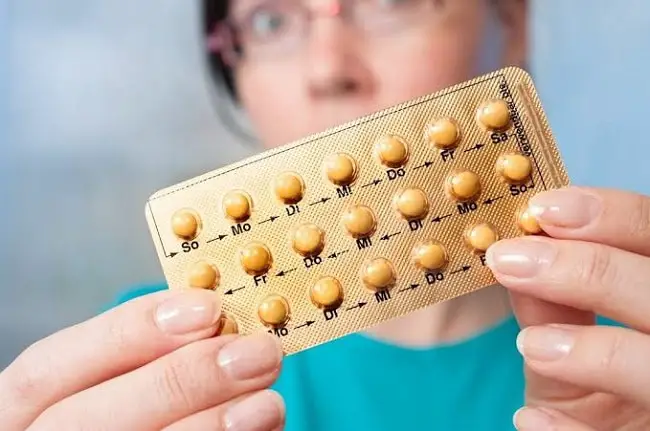 Date of Invention: 1954
Inventor: Gregory Pincus
Before 1950, a woman named Margaret Sanger was popular as an advocate of women's rights. During her time, she was all about Planned Parenthood and in support of birth control conception. She was the first woman to use the term "birth control." In research that revealed that hormones prevented ovulation in rabbits in 1930, she underwrote necessary research to produce a birth control pill for women.
She raised about $150,000 and sought external funds to contribute to the course. Then she met Gregory Pincus, an endocrinologist, and convinced him to work on a birth control pill in 1951. He tried inhibiting ovulation with progesterone on rats, which came out successfully. At the time, other researchers were testing different chemicals to serve as contraceptives.
In 1954 Pincus came up with a pill alongside some colleagues, and it was ready to be tested. The test was successful in Massachusetts, and that was the beginning of the birth control pill.
6. Invention: Non-stick Teflon Pan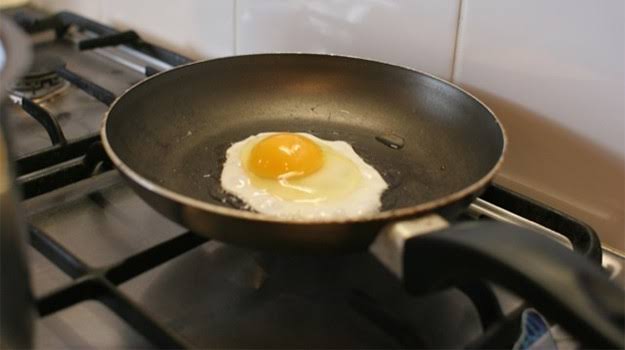 Date of Invention: 1954
Inventor: Marc Gregoire
Thanks to Marc Gregoire, all our frying pans would have been burnt and spoilt with egg and meat. In the year 1938, a group of engineers came up with the discovery of tetrafluoroethylene, also known as Teflon. Teflon was accidentally created while they were researching an odorless gas. It is a slippery, highly resilient white plastic that can resist heat, bacteria, and corrosion.
It was once used to coat uranium storage equipment when the first atomic bombs were made. After 16 years of Teflon discovery, Gregoire, an engineer, used Teflon on his fishing rods for effective sliding of the line. His wife always complained that he focused on inventing a more crucial item with his skills.
He ended up calling the firm that discovered Teflon to request the liquid form of Teflon so he could coat his wife's frying pans. The idea sounded funny to the company as Teflon would not stick to any surface, but they provided him what he wanted.
Unknown to them, he added drops of hydrochloric acid to stick the Teflon to the bottom of his wife's pot. He stated marketing pots under his brand name "Tefal." This was the beginning of wealth for Gregoire's family.
7. Invention: Hover Craft
Date of Invention: 1956
Inventor: Christopher Cockerell
The hovercraft was invented by Christopher Cockerell, the same man who invented radar while he was a worker at Marconi. The basic idea behind his invention was to create an Air Cushion Vehicle that could sail on the water with increased speed. All the idea was birthed when he was aware of Normandy landings, and he figured a way to transport troops safe up a beach.
While working in his boatyard at Norfolk, he set up a Ripple Craft, where he placed set two tins by placing one inside the other and reversed the connections on a hairdryer. This proved that air cushion could be formed to reduce drag and allow boats to sail faster. He finished building the SR-N1 with Government support, and it was capable of working on water and air. After its launch, the hovercraft flew from France to England.
This was the first of all amphibian crafts.
8. Invention: Integrating Circuit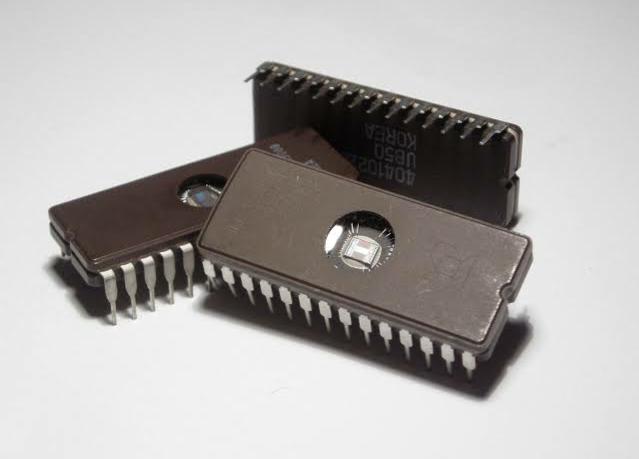 Date of Invention: 1958
Inventors: Robert Noyce and Jack Kilby
Jack Kilby was sitting in his office at Texas instruments, a small establishment in Dallas, famous for inventing the transistor radio. Jack was pondering on a though that the components of an electric circuit can be built from silicon.
As a new staff, Jack could only be at work while others were on vacation, and he was lost in the thought of building a semiconductor. He reasoned that building capacitors and resistors out of semiconductors would make the circuit compact. He concluded on listing all components that could be built out of silicon, and they include transistors, capacitors, diodes, and resistors.
He wasn't taken seriously but made up his mind that with fewer wires between the parts, he could construct a complex circuit. He presented his idea to his boss in the form of a working model and was approved to proceed. Alas, he successfully built a solid circuit, the size of 11 by 1.5mm.
Another inventor, named Robert Noyce worked with his colleagues in California to develop unitary circuits. He wrote a detailed application for his patent, and both patents were granted. Jack Kilby was later awarded a Nobel Prize in the year 2000 for his invention.
9. Invention: Microchip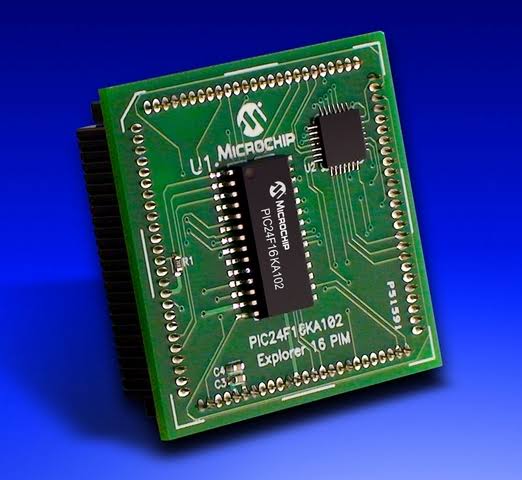 Date of Invention: 1959
Inventor: Jack Kilby and Robert Noyce
A microchip is a small device, smaller than the fingernail, and it contains an integrating circuit in a microprocessor. The microchip was invented a year after the integrating circuit was invented by the same inventors, Jack Kilby and Robert Noyce.
Arguably, the integrating circuit is one historical invention that is the most important to humankind and technology today. It is hard to find a computerized or smart device without a chip technology. A microchip can also be called a microprocessor because it carries the central processing unit of a computer on the integrating circuit.
Jack was a staff at Texas instruments while Noyce worked in a semiconductor corporation when they both invented the microchip.
10. Invention: Artificial Pacemaker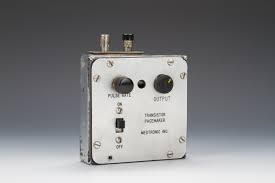 Date of Invention: 1956
Inventor: Wilson Greatbatch
An artificial pacemaker is a medical implement used to stimulate the heart by replicating the action of a natural pacemaker. It was invented in 1956 by Wilson Greatbatch. This pacemaker is a special invention, because of its size and understory.
Before 1956 pacemakers were large and external, and they required the mains power supply to function because battery technology was not advanced at the time. After inventing the pacemaker, Wilson pursued a compact type pacemaker that can be implanted. It was successfully demonstrated in a dog before being publicized.
In 1956, Wilson was working at Buffalo when he invented the artificial pacemaker. He was working on a heart rhythm recorded when he mistakenly used the wrong electronic component. When he discovered his mistake, he observed the device and saw that it supplied electrical pulses instead of recording them. He never saw it coming.
11. Invention: Wireless Television Remote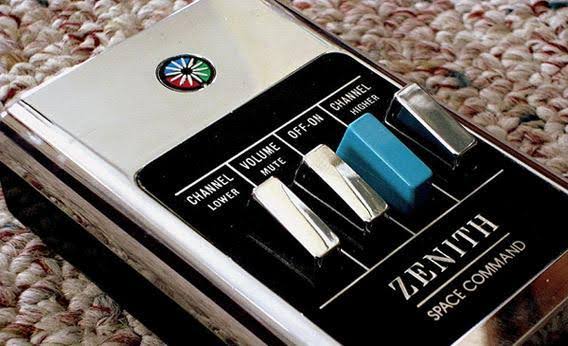 Date of invention: 1955
Inventor: Eugene Polley
The first television remote control was invented in 1950 by Zenith Radio Corporation. It was called lazy bone as it can be operated from a distance and is capable of switching the television on and off. It can also change channels, but it is a wired connected remote control. The wire connects the remote to the television.
It became what television users at that time didn't prefer because the cable could trip one. Eugene Polley invented the first wireless remote control in 1955, an invention he called the flash-Matic. The Flash-Matic worked with four photocells positioned in each corner of the television.
The four controls are activated by a flashlight pointing in the directions. The Flash-Matic wireless remote control could on and off picture and sound, and control the channel tuner in a clockwise and anti-clockwise direction. The only limitation of the wireless remote is its inability to function on sunny days as sunlight hits the photocells and change the channels at random.
Eugene Polley's Flash-Matic remote started selling in 1956.
12. Invention: Solar Cells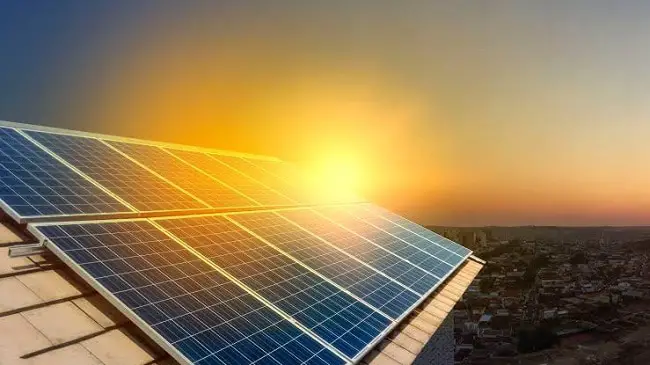 Date of Invention: 1954
Inventor: Gerald Pearson
A solar cell converts energy from the sun into electrical energy through a photovoltaic process. Before the 20th century, some contributors have tested the photovoltaic process with selenium, and it worked. Still, Gerald Pearson's invention was the first to convert sunlight into electrical energy with strips of silicon.
In 1954, Pearson, we working with Bells company, and Bells was responsible for funding the project at the time. He worked with two other Americans to produce the first solar cell made of silicon to efficiently convert six percent of energy from the sun into electrical energy. His working team created electricity with silicon strips, each strip size not longer than that of a razor blade.
The silicon strips were placed in the sun to trap free electrons and converted them into electrical currents. The invention was announced as a solar battery, and it was first used to power a telephone carrier system in Georgia.
13. Invention: Hula Hoops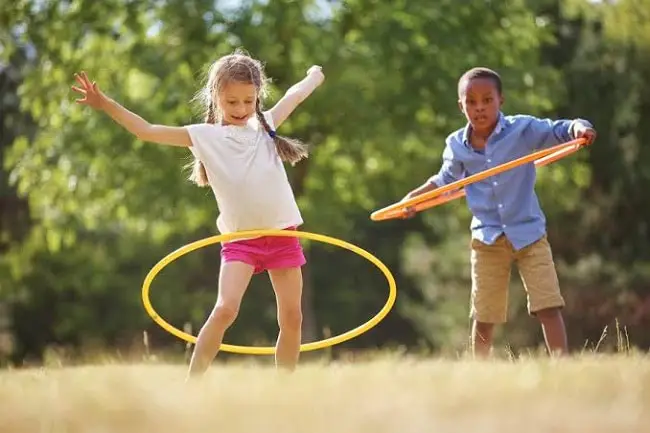 Date of Invention: 1957
Inventors: Richard Kneer and Arthur Melin
Hoops were common since the beginning of the 20th century but were made of bamboo. It is common amongst Australian school kids as a piece of equipment for exercising, using a hoop for exercising is fun. Then it became a popular demand that was seen as a means of investment for two American manufacturers.
Richard and Arthur were toy producers at the time, so they started producing hoops under the Wham-O company. In 1957 when they started production, one hula hoop was sold for $1.98, and it was of different colors. Hence, a craze was born. Over 20 million Wham-O hula hoops were sold in about six months. They named their invention Hula Hoop.
Today, hula hoops are very common in gym houses, kids' schools, and yoga classes.
14. Invention: Polio Vaccine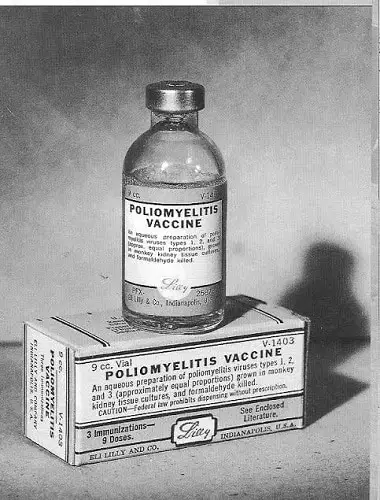 Date of Invention: 1955
Inventor: Jonas Salk
Some months towards the 1950s, the rate of polio patients increased to about 35,000, and it continued like that each year. Jonas Salk was popular for inventing a vaccine to treat or prevent polio. Every other vaccine for polio came after Salk found a cure to the life-threatening virus.
The invention started when Salk started growing the three polioviruses on the kidney cells of monkeys. He killed the viruses using a formaldehyde solution and then injected the monkeys. The injected vaccine prevented them from contracting paralytic poliomyelitis.
Later, he began injecting humans with the vaccine, especially already infected children. He measured their antibody levels before injecting them and discovered that the levels have increased by the vaccine. He knew he as invented the cure. His polio vaccine was approved in 1955, and cases started reducing.
Later in the 1960s, Albert Sabin made a polio vaccine that could be administered orally.
15. Invention: Barbie Doll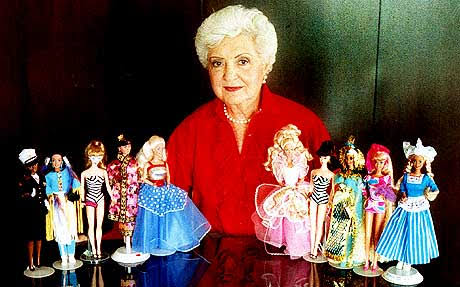 Date of Invention: 1959
Inventor: Ruth Handler
The story behind the invention of the Barbie doll is quite an amazing one. Handler has observed that her daughter Barbie and her friends loved playing with paper dolls. Sometimes they acted like teenage girls or adult women; it occurred to Handler that this was a way the kids practiced adulthood among themselves.
There were no other types of dolls in America that had a mature woman body, except for the two-dimensional paper dolls. When she traveled to Switzerland for vacation, she stumbled upon a Lilli doll in a store and knew it would be perfect for Barbie, her daughter.
She bought two Lilli dolls, one for her daughter and one for herself. Once she got home, she started producing a female doll that had a mature female body, She named the prototype after her daughter Barbie, and that was the beginning of massive production of Barbie doll for Ruth handler after it gained fame.
16. Invention: Bar Codes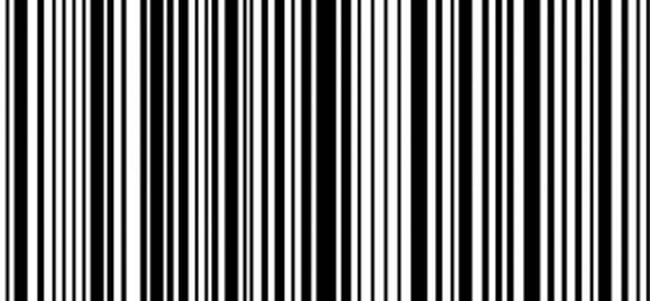 Date of Invention: 1951
Inventors: Bernard Silver and Joseph Woodland
Joseph Woodland and Bernard Silver invented the first bar code. At the time of invention, Bernard was a fresh graduate at Drexel Institute of Technology, Philadelphia. The Institute was contacted by a local food store that wanted a means to read product information while customers check out automatically. Bernard and Woodland were selected to work on a model.
Woodland was at the beach thinking of a model when he started drawing random lines with four of his fingers. Then he figured he had found one way to develop the food store owner's solution. He set out to work using UV light sensitive ink. He and his colleagues developed an expensive prototype at first, but went back to work and came out with the bar code invention.
Bar code is a configures symbol of concentric codes and be otherwise known as bull's eye. It is a means of identifying patterns.
17. Invention: Automatic Sliding Door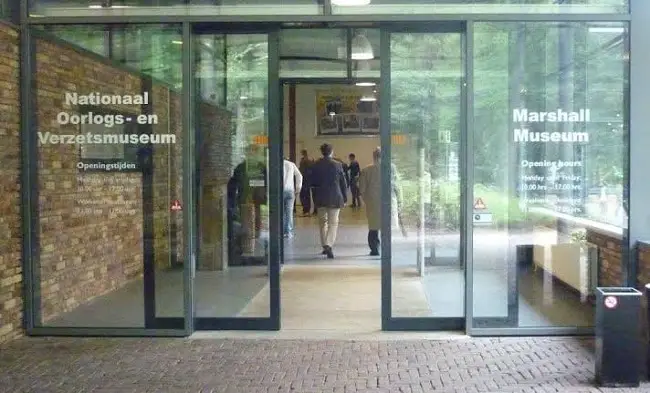 Date of Invention: 1954
Inventors: Dee Horton and Lew Hewitt
Before the invention of automatic sliding doors, the push and pull doors were common and are sometimes hard to use. In a mall, for example, a customer may find them hard to open the door because their hands are full already. Some other types of doors were also existing but were not as fulfilling as the automatic sliding door.
Two Americans named Dee Horton and Lew Hewitt are credit for the invention of the automatic sliding door in 1954. Their model worked with a mat actuator technology, whereby you have to step on the mat for the doors to slide open.
The mat actuators have an electronic system hidden under them; the electronic system is responsible for the sliding action when someone stands on the mat. In the 1960s, automatic sliding doors became rampant as they were installed in banking halls, restaurants, shopping malls, public offices, and hotels.
18. Invention: Polypropylene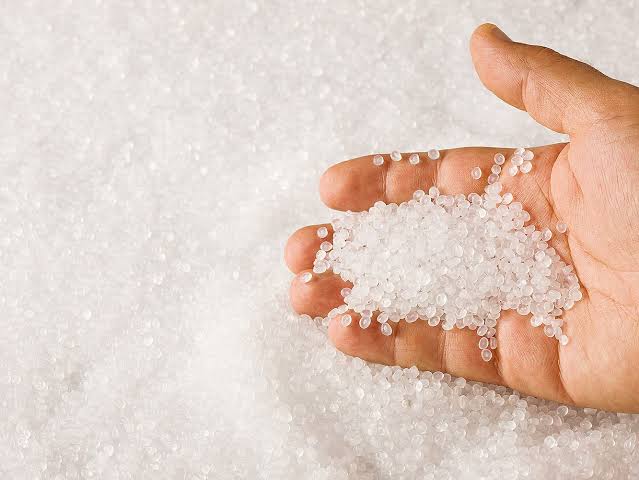 Date of Invention: 1954
Inventor: Gulio Natta
Polypropylene is denoted with a "PP" symbol and is a combination of monomers of propylene. It is often called an addition polymer and has a lot of usages, including product packaging for consumers, automobile industry plastic parts, textile industry, and many other applications.
Gulio Natta was the first man to polymerize and perfectly synthesize polypropylene resin in 1954, he was also first to test that polypropylene could be crystallized, this brought him when he successfully achieved his invention. In 1957, the commercial production of polypropylene resin across Europe started.
To date, the invention of Gulio Natta is one of the most utilized plastics worldwide.
19. Invention: FORTRAN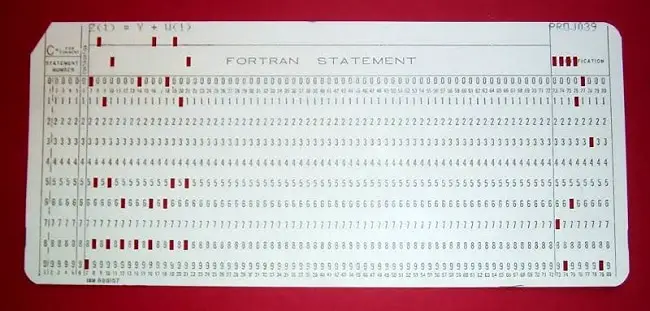 Date of Invention: 1957
Inventor: John Backus
John Backus invented a shortened programming that made programming easy in the year 1957. The programming language known as FORTRAN stood for Formula Translation. This invention changed the face of computer programming and is a significant development to computer programming languages. Before FORTRAN, the machine or assembly language was used for computer programming.
The two languages are also called first-generation and second-generation languages, respectively. Writing a computer program with this language required the programmed to use binary or hexadecimal arithmetic. It can sometimes be frustrating because of its arduous nature.
FORTRAN was developed as a more accessible way of communicating with the computer. John Backus was working with IBM at the time when he and nine other employees developed the programming language. It consists of English shorthand and algebraic equations. It took. The ten-man team three years to successfully achieved their task.
During the three-year development stage, Backus led an eclectic team of 10 International Business Machines (IBM) employees to create a language that combined a form of English shorthand with algebraic equations. After the invention, FORTRAN became every programmer preferred computer language.
20. Invention: Hard Disk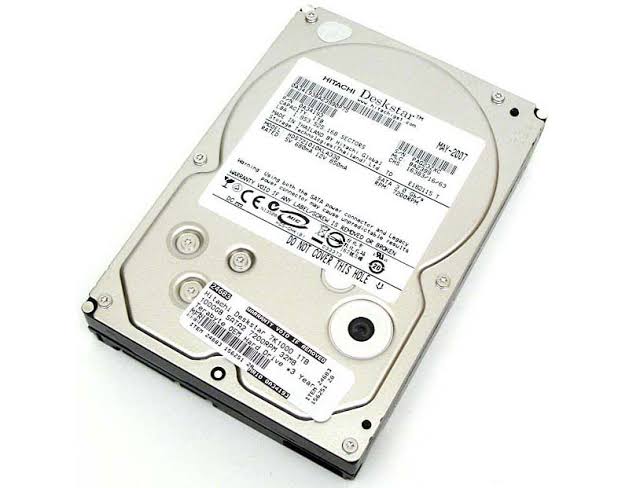 Date of Invention: 1956
Inventors: IBM and Reynolds Johnson
The hard disk is the largest and main data storage device in a computer; it is an electromagnetic device that is capable of storing and retrieving data. In 1953, there arose a need for a storage device in the computer. IBM invented and patented the first hard disk in their California lab in 1956.
Reynolds Johnson was first to conceive the idea of the hard disk and was working under IBM at the time. The first hard disk was an external storage device; it was too large to incorporate into a computer. Hare disk development over the years was massive, and for over 30 years, it sold globally until recently when cloud storage and handy hard drives came around.
A hard disk is capable of storing any information; regardless of whether the computer is switched off, the information is always safe. The prototype was a 5mb IBM 350 Disk File connected to the IBM 305 RAMAC computer. Nowadays, hard disk is portable and can store gigabytes and terabytes for information.
Recognized Inventors in the 1950s
1. Jonas Salk (1914-1995)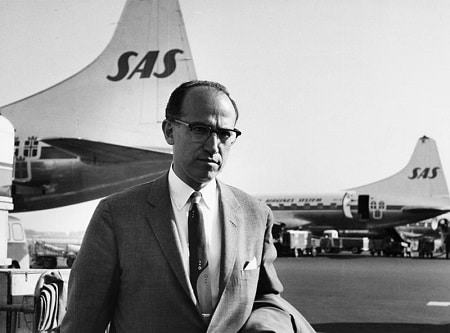 Jonas Salk was born to a Jewish immigrant father and a Russian mother in 1914. At a young age of 15, he graduated high school and enrolled in City College in New York. Before choosing medicine, he wanted to study law. He later graduated with a science degree in 1933.
While studying medicine, he aimed to become a medical researcher. He was the first to invent the polio vaccine and help reduce the number of patients with his vaccine. He met Thomas Francis before leaving school and made him his mentor for most of his life. He worked at the University of Michigan, after which he started his full-time career in researching.
2. Reynolds B. Johnson (1906-1998)
Reynolds Johnson was born on the 7th of July, 1906, in Minnesota and is the ninth child of his parents, John Reynolds and Elizabeth. As a young boy, he loves mechanical and technical sciences and often worked with machines. He attended a private school, having quite a good educational background.
He studied Educational Administration at the University and had an eye for inventing things. He started working for IBM later in his life and retired as an inventor as a lead. He is responsible for inventing the hard disk as staff at IBM; his company, IBM, supported the project.
3. John Backus (1924-2007)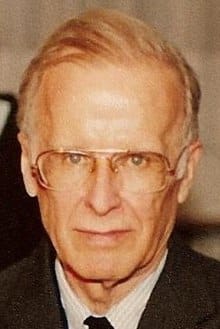 John Backus is an American citizen and was born on the 3rd of December, 1924. He was born in Philadelphia, but grew up in Delaware, at the time, godfather at that time was a wealthy stockbroker, so he attended a private school near Pottstown in Pennsylvania.
He enrolled at the University of Virginia to study Chemistry, where he had a hard time learning, just like in his high school days. At a point, he got expelled and joined the US army later and stayed in Georgia, USA, until the end of World War II. He was sent to pursue engineering and medicine later. He had a rough time throughout his schooling days and also had a tumor of the skull.
His first job as an adult was with IBM, where he later invented FORTRAN, a simplified computer programming language at the time.
4. Wilson Greatbatch (1919-2011)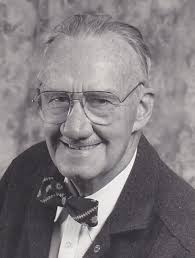 Greatbatch was born in New York in 1919; he is very famous for accidentally inventing the artificial pacemaker in 1956. During World War II, he abandoned schooling at Teachers College in Buffalo State to perfect his radio operator skills and worked as a radioman in the military. The war ended, and Greatbatch was offered an opportunity to study engineering at Cornell University. He worked at the University at the animal behavioral farm.
He was also learning about the heart and how it works to pump blood through electrical impulses and all the processes attached to it. Then he decided to work on a model that can deliver shocks for the heart to beat. This was the birth of an idea that would save thousands of lives annually.
5. Gulio Natta (1903-1979)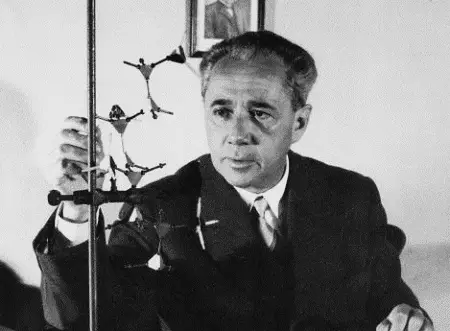 Gulio Natta was born on the 26th of February, in 1903. His parents, Francesco Maria and Elena Crespi, were lingurians in Italy. Natta attended Colombo High School, Genoa, and graduated for University education at Genoa University at the age of 16 to study propedeutic mathematics. Later he studied industrial chemistry at Milan polytechnic and graduated three years later.
His first job was to work as a teacher of general chemistry, and later analytical chemistry. At the University of Milan, he lectured physical chemistry from 1929-1933. Arguably, he taught throughout his career and was the first man to polymerize polypropylene.
6. Eugene Polley (1915-2012)
Eugene pulley invented the first wireless TV remote control called Flash-Matic, a remote that could be operated from a distance. Polley was born in 1915 and went to City College in Chicago, he also attended Armor Institute and isn't long time resident of Lombard, where he partook in the local politics and was a member of Appeals for more than three decades.
Throughout the Second World War, Polley was committed to the war as he worked on radars for the US Depart of Defense. He also developed push-button radio for automobiles and contributed to video disk partially. He was working for Zenith during the war. He retired after a life long service and held various positions while at Zenith. He died in 2012.
7. Robert Noyce (1927-1990)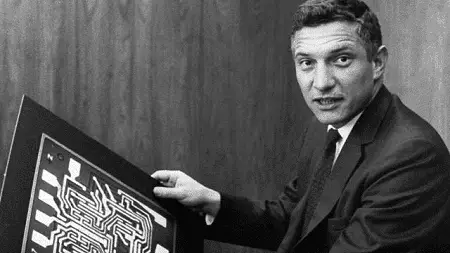 Robert Noyce was born on the 12th of December, 1927, and was the last of three kids of his parents. His father, Reverend Ralph Brewster, and mother, Harriet Norton, were both educated. Robert was a lover of handicraft while he grew up; he built a small aircraft with his brother before he became a teenager.
He schooled at Grinnell College with his brothers and was a bright student. His family was comfortable, but he worked menial jobs to make pocket money. He was exiled from school and Grinnell town for stealing a pig with a friend. He left to work in Manhattan as a clerk and returned to Grinnell to complete his studies in 1949.
He enrolled at MIT and graduated to start getting good offers from IBM and Bells but decided to work Philco, where he received $6,900 annually. He invented Integrating Circuit with the company.
8. Christopher Cockerell (1910-1999)
Cockerell is from Cambridge, England, and was born on the 4th of June, 1910. His father, Sydney Carlyle, was the director of the Fitzwilliam Museum and served under Sir William Morris as a private secretary. Cockerell attended Cambridge University and graduated with an engineering degree.
He worked with Radio Research Company until 1935 and left for Marconi Wireless Telegraph Company. At Marconi, he worked on radars used in the second World War. He developed an aerial direction finder that was used to locate German radar stations in northern Europe. Christopher Cockerell was named on over 35 patents during his lifetime; his father financed some of them.
He is famous for inventing the hovercraft.
9. David Warren (1925-2010)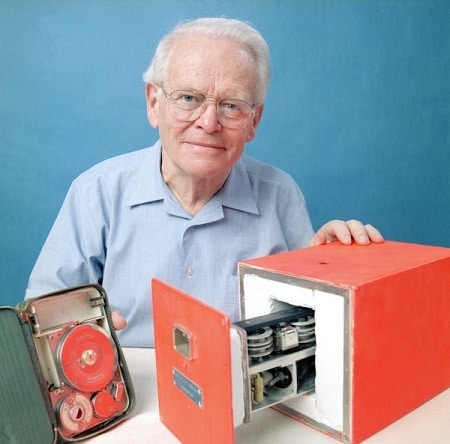 David Warren was born in 1925 on Groote Eylandt Australia; he went to school in Tasmania and Sydney, where he developed an interest in chemistry and electronics. His father gifted him with a crystal radio set, which was the hast present he received from his father. He died in an air disaster.
After he lost his father in 1934, he was sparked to move into aviation as he sold ham radios to fund his University education in Sydney. He enrolled in Imperial College, London, for his Ph.D. and researched rocket fuel at Woomera missile in South East Australia. He moved to Melbourne at Aeronautical Research Laboratories; there, he developed the idea to invent a flight memory unit.
10. Charles Ginsburg (1920-1992)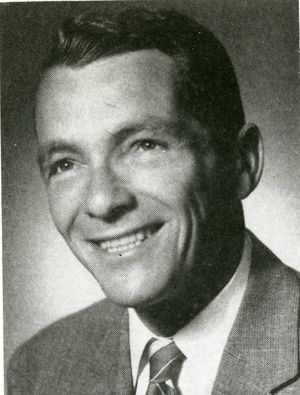 Charles Ginsburg is the inventor of the videotape recorder, an invention the changed and improved the media industry. He was born in San Francisco on the 27th of July, 1920. His father is a Russian Jew and was a physician in radiology, and his mother is American. After the invention of insulin in the 1920s, Ginsburg was a diabetes survivor.
He attended Lowell High School, a school for gifted students, and went to the University of California, Berkeley. He later transferred to the University campus in Davis to study genetics and animal husbandry. He left school due to a lack of finance and started working as a sound technician in San Jose. He continued schooling in 1942, studying engineering at San Jose State University.
During World War II, he was excused from military service for his ailment and became a radio engineer. After the war, he invented the videotape recorder in 1951.
Final thoughts
Our modern world is getting better by the day because these inventions came to stay, all inventions and inventors on this list are selected among the standout events and people that changed the world during the decade.
As individuals who utilize some of these inventions today and also have different choices of brands, these choices won't be possible without the continuous efforts of these great inventors, even when they had limited resources.