Oatmeal has been around for centuries and has long been used by our ancestors as a delicious source of energy. Oatmeal is a porridge which is made by crushing or rolling oats, and it can also be mixed in with other foods to create different recipes.
If we are looking for the origin of oatmeal, we need to look back thousands of years. The oldest discovery of oats was discovered when archaeologists came across oat grains when exploring Ancient Egypt. The time period that they were estimated to be from is the 12th Egyptian Dynasty – making it around 4000 years old! However, experts have suggested that at this time, oats were not used for food or ground to make oatmeal, instead, they were probably wild growing weeds that did not have a use. Instead, the Egyptians focused on farming wheat and barley.
If we are looking for oats that were grown as crops and used for food, then we need to travel to Europe – Switzerland to be exact, where cultivated oats were discovered in Swiss caves from around the Bronze Age. In writing, oats are first documented in the first century AD, and experts believe that many of the different species of oats that we have now, originated from a strain which was grown in Asia Minor (roughly where Turkey is located today).
The Romans themselves were not big oatmeal eaters, as they believed that it was a waste of a crop, best used for feeding their animals or to be eaten by the wild and poor barbarians of the Germanic tribes. Scotland has the ideal weather conditions for growing oats as it has a short and very wet farming season, which means that wheat is difficult to grow, but oats thrive!
Famous British Doctor Samuel Johnson once famously described oatmeal as, "a grain, which in England is generally given to horses, but in Scotland appears to support the people." The crop was so widely used in Scotland that the ancient Scottish universities had a special holiday called 'Meal Monday'. During this holiday, students were allowed to leave their studies and return to the farms in order to harvest the oats so that the country had more food.
Uses for Oatmeal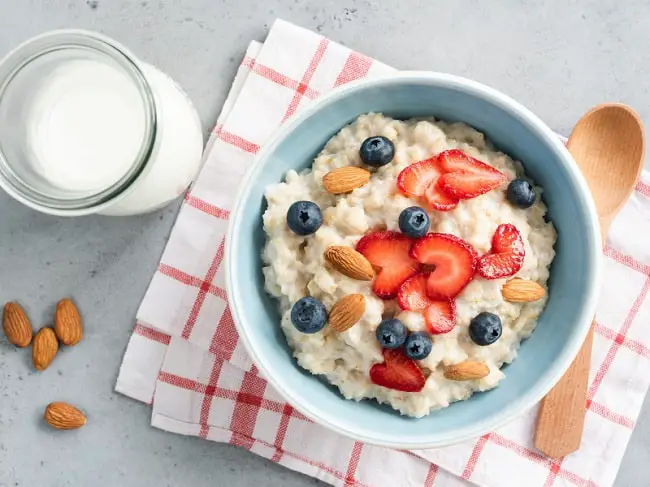 Once the oats were harvested, the Scots prepared the oatmeal by placing them in water before adding some salt. This was then left overnight to expand, and then they were cooked in the morning on a low heat. The oatmeal was also used for gruel (when mixed with cold water) or is a vital ingredient in the traditional Scottish dish of haggis.
Haggis is Scotland's national dish and is made with a sheep's stomach, vegetables and oatmeal. The popularity of oatmeal spread further in the 17th century due to immigration and exploration into North America and was used in cereals and many health products due to its nutritional benefits. Oats can also be used in the brewing process for beer.
Oatmeal stout is brewed with oats being used in the wort part of the drink but most beer brands are still made using hops instead. In addition to being used in food and drink, oats also have some beauty benefits. If used in skin lotions, it can be known to soothe many different skin conditions and calm redness. The Aveeno brand is famous for using oats in all its skin products
Oatmeal's Nutritional Benefits
Scientists have studied the composition of oats and the impact that it has on our health and discovered that it has many health benefits. The oatmeal contains beta glucan which is a unique type of fibre that helps lower cholesterol and prevent heart disease. It is beneficial in preventing various heart related conditions and is recommended by dieticians as a healthy breakfast food.
In addition to this, oatmeal is meant to help you stop overeating as it makes the body feel fuller much quicker, meaning that you don't eat as much. It also leaves you feeling fuller for longer as the human body takes longer to digest oatmeal and absorb its nutrients. Due to the fibre in the oatmeal, it can help stop constipation and indigestion as well as helping boost the immune system. On top of all that, it lowers the risk of dangerous conditions such as diabetes (as it stops the body processing sugar quickly), and childhood asthma.
Where Are Oats Grown Today?
There are around 52 million tonnes of oats grown and transported around the world today. This might seem like a lot however when we compare this to the rest of international trade, it makes up only around 2% of the annual output. Major producers of oats are Eastern Europe and the USA.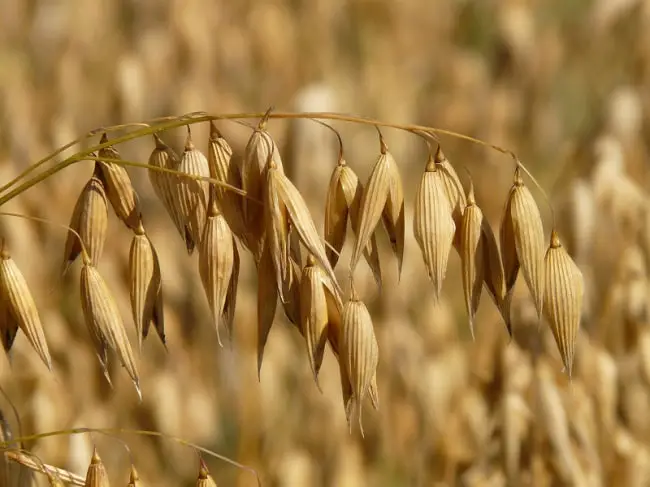 In the USA the majority of the oats are grown in Northern Parts of an area known as the 'Corn Belt' in states such as Minnesota, Iowa, Wisconsin, and Illinois, and they are grown in rotation with crops such as corn and soya beans. Meanwhile, across the Atlantic Ocean in Europe, countries such as Poland, Sweden and Germany grow the highest percentage of oats in the region – with the use being mainly for feeding animals. Western European countries are also the biggest importer of oats due to their large farming market.
Oatmeal Today
Oatmeal still holds a special place in the heart of Scotland, and it is still widely eaten and celebrated. The Scottish village of Carrbridge holds a World Porridge Making Championship every single year which is known as the Golden Spurtle. Competitors travel to Scotland from countries such as Canada, Sweden, and the USA to take part and the competition also raises money for the charity 'Mary's Meals', which feeds some of the poorest communities around the world – often using oatmeal!
However, if we look at all the oats grown across the world today, only around 5% of all the crop grown commercially is used in products for humans. Still today, most oats are used for animal food – in particular for horses, with many still holding the same idea as the Romans that oatmeal is just for the poor. Increasingly the crop is being used to feed other types of animals too such as pigs and chickens as it is a relatively cheap crop for farmers to source.
The largest producer of oats in the USA today is the Quaker Oats company, which was founded in 1901. At this time, the Quaker Mill Company of Ohio merged with a larger cereal producer in Iowa and the German Mills Oatmeal Company in Ohio. The brand is owned by PepsiCo today and produces many of the oat based products on the market including oatmeal, porridge, cereal bars, and snacks.
Oats across the world are being replaced by other crops that yield a higher profit for farmers. The problem with oats is that it is less likely to be traded as it is more expensive to transport due to its bulky characteristics. One use that oats do still have is that they are being processed and used in cereals and to extend the lifespan of food. When making rolled oats, there is oat flour left over which gets added into certain foods with a high fat content as it means that they stay fresher for longer. A substance known as oat 'avenex' is used in ice cream making and in creameries around the world as an antioxidant that is added to the final product.
One trend that has recent reinvigorated the oatmeal market is the organic food trend. In recent years, many people around the world have been more focused on where their food comes from, and what it has been treated with during the growing process, opting for a more natural product.